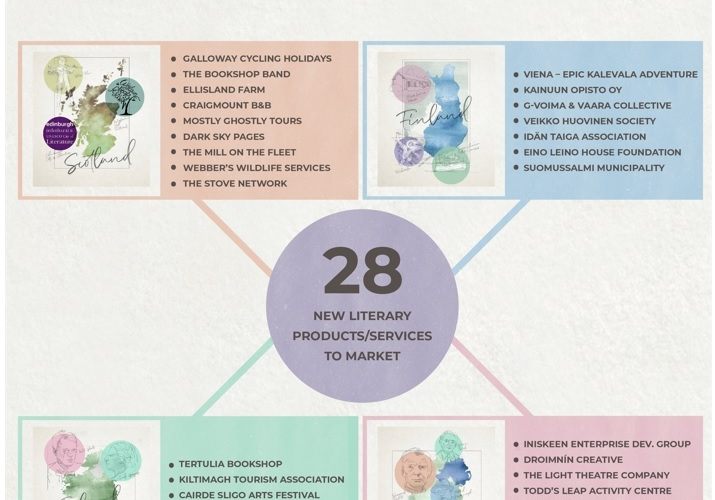 28 New Literary Tourism Experiences Across the NPA Region.
The aim of the Spot-lit.eu SME Development Programme was to design and deliver of a programme for SME's to develop literary tourism products and services and to expand their market reach beyond local.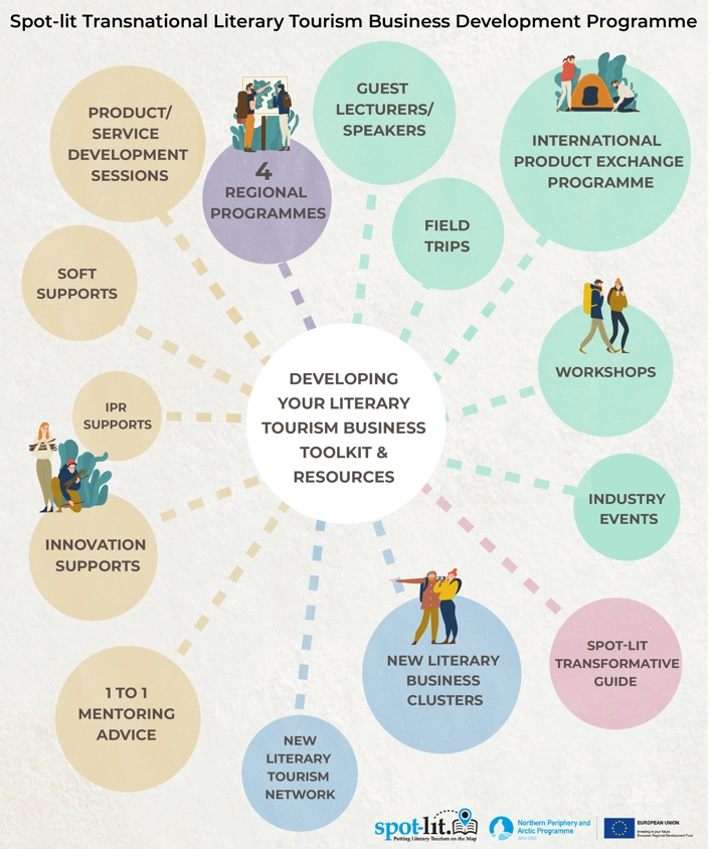 28 SME's with new product ideas across the partner regions took part in an intensive and bespoke programme to assist them to develop new literary tourism products. The programme was tailored to meet the needs of the individual participants across the partner regions and provided each participant with one-to-one mentoring, specialist advice/guidance, product development support, field trips, networking opportunities and exchanges with SME's from other partner areas.  It also included a Business Exchange Programme , a transnational SME cluster and a new literary Tourism Network to oversee and ensure the strategic development of literary tourism in the NPA.
During the project implementation, new networks have been created, promoting literary tourism business and development opportunities across and between all the regions involved. We are happy to share the best practice learning from the project as featured in the 'Transformative Guide'. This Guide and a range of other resources are all available on the website spot-lit.eu.
Find Out More About The New Literary Tourism products developed, the businesses involved and see some videos depicting the wonderful literary locations across the 4 partner regions HERE.  
Download The Business Support Toolkit & Resources HERE.
https://www.spot-lit.eu/wp-content/uploads/28-new-lt-products-to-market-infographic.jpg
741
715
spot-lit-admin
https://www.spot-lit.eu/wp-content/themes/master/images/spotlit-npa-eu.png
spot-lit-admin
2022-03-08 17:10:33
2022-03-08 19:19:00
28 New Literary Tourism Experiences Across the NPA Region.