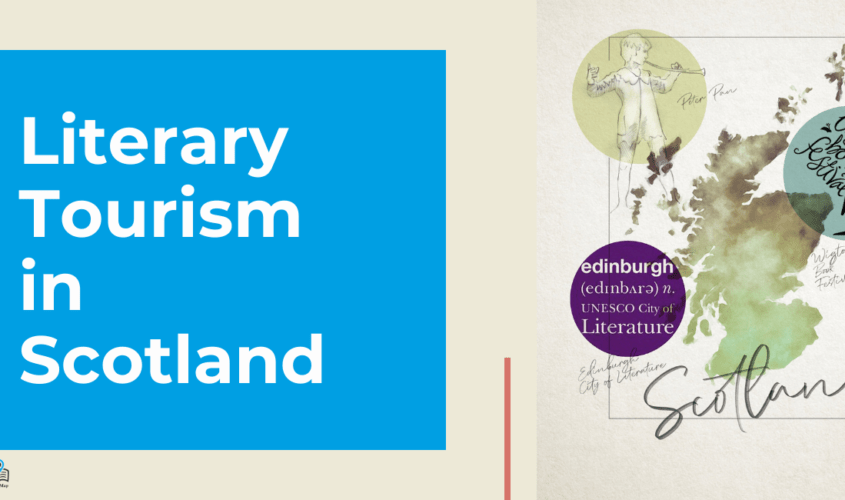 An Overview of Literary Tourism in Scotland
From the world's first UNESCO City of Literature to JM Barrie's birthplace, from AirBnb Bookshops to the best literary festivals in the world, Scotland's literary heritage and landscape is a strong draw for visitors. In this article we aim to uncover just some of the exciting things happening in Scotland's burgeoning literary tourism industry.
A Strong Literary Heritage
For centuries, Scottish writing has been at the forefront of the world of literature. Scottish literature has also shaped and influenced some of the greatest writers to have ever put pen to paper.
Nobody can deny that Scotland's breath-taking scenery and fascinating history have inspired writers for hundreds of years. There are almost too many literary destinations in Scotland to choose from. 
With writers such as Walter Scott, Robert Louis Stevenson and Robert Burns, Scotland is a country with a rich literary tradition. Scotland is home to a range of internationally recognised literary greats (from past times and in current writers). 
Contemporary Scottish Writers
Scotland's contemporary writers also hold their own on the world stage. James Kelman, A L Kennedy, Ali Smith, Jackie Kay, Kate Atkinson, Iain Banks, Janice Galloway, Liz Lochhead, Alasdair Gray, Gregory Burke, Irvine Welsh, Andrew O'Hagan, James Robertson, Don Paterson, Kathleen Jamie, Douglas Dunn, Edwin Morgan, John Burnside; the list goes on.
Carol Ann Duffy, a previous Poet Laureate, hails from Glasgow and world-famous authors Alexander McCall Smith (No.1 Ladies Detective Agency series), Ian Rankin (Rebus series) and JK Rowling (Harry Potter series) all live and work in Edinburgh.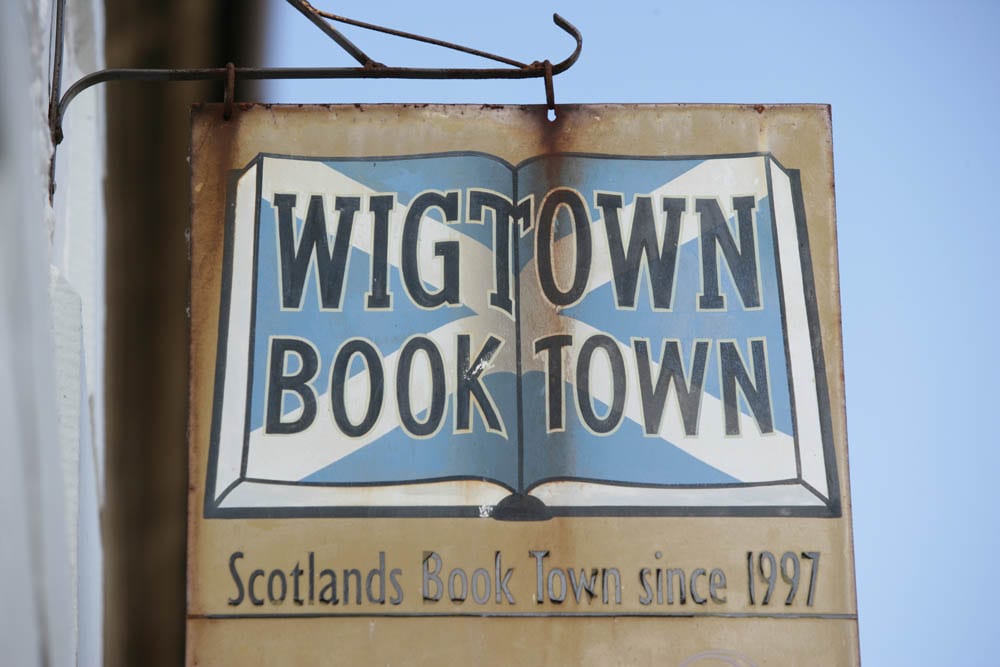 Scotland's Thriving Literary Tourism Industry
Association with these world-renowned writers provides a range of tourism experiences for literary tourists, from international literary festivals to tours, events, mobile applications, illuminated tours of literary landmarks and literary places, landscapes and events etc. Literary tourism in Scotland is well-developed, with proven backing of the literary sector and has impacted on Scotland's economy.
Despite being a relatively small country, Scotland supports a diverse and growing range of festivals, many of which take place in peripheral areas.
In particular Scotland's rural peripheries and islands – from Wigtown and Ullapool, to Shetland and Islay – have embraced the possibilities of the literary festival to enhance tourism, especially in the shoulder season and this has been supported by the nation's tourism agency, VisitScotland (through EventScotland) and by the arts agency, Creative Scotland.
Wigtown, in Dumfries & Galloway, is a notable example of this trend. Basing itself on the model of Hay-on-Wye in Wales, since 1998 it has marketed itself as Scotland's National Book Town (part of the international Book Town movement), offering a cluster of around a dozen bookshops and associated SMEs. Community regeneration – economic and social – has been at the heart of this project: currently more than 100 volunteers in a town of just under 1,000 people contribute to the project. At its core is the development of new and diverse audiences for literature and creating opportunities locally for engagement in literature for young people and as a destination for cultural and literary tourism. 
The future looks bright; nine Dumfries & Galloway businesses will take part in our Spot-lit Literary Tourism Product Innovation Programme. The programme will run for a year and will support each of these local businesses to develop new literary tourism products, engaging with the region's many literary assets from Robert Burns in Dumfries to Dorothy L Sayers in Gatehouse of  Fleet. See the full list of Spot-lit Scottish Projects here
Now it's time to take a deep-dive into some of the very exciting literary destinations, festivals and things to do in Scotland. 
Top 10 Literary Things to Do in Scotland:
Wigtown Book Festival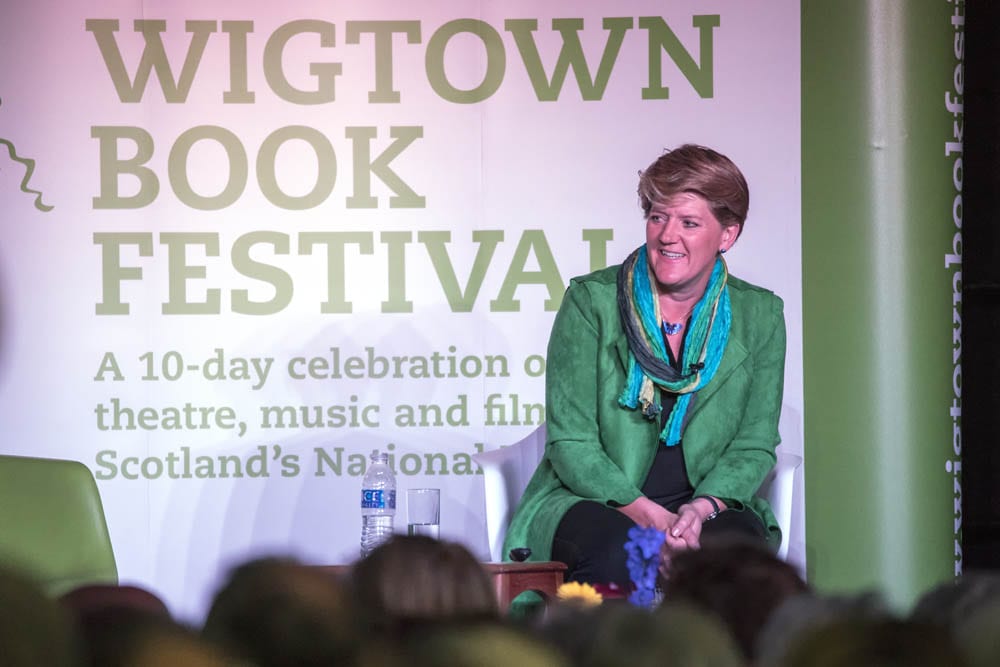 Named "One of the best autumn festivals in the world.' in The Telegraph.
The Wigtown Book Festival is a 300-event plus festival covering a myriad of artforms every Sep/Oct. Wigtown Book Festival's attendance grew 18% between 2014 and 2016. An independent economic impact survey found that the festival has created £2.1m for Dumfries & Galloway's economy and that the event had a 23:1 return on public investment, highlighting the potential which niche festivals can have on local economies and indeed those in peripheral areas. For 2020 the festival still runs, despite COVID-19, with a strong online programme.
2. Scotland's National Book Town in Wigtown. 
In the mid-1990s, it was suggested that a 'book town' on the model of Hay-on-Wye would be a good way to help regenerate a community in Scotland. In 1999 the new Scottish Parliament acknowledged Wigtown as Scotland's National Book Town, and in the same year the first book festival took place.  Now there are more than a dozen bookshops and related businesses here.
Wigtown is held up to the rest of Scotland as an example of how to reinvigorate a regional economy.
Find out more about Wigtown Book Town and its booksellers: wigtown-booktown.co.uk
3. Edinburgh UNESCO City of Literature: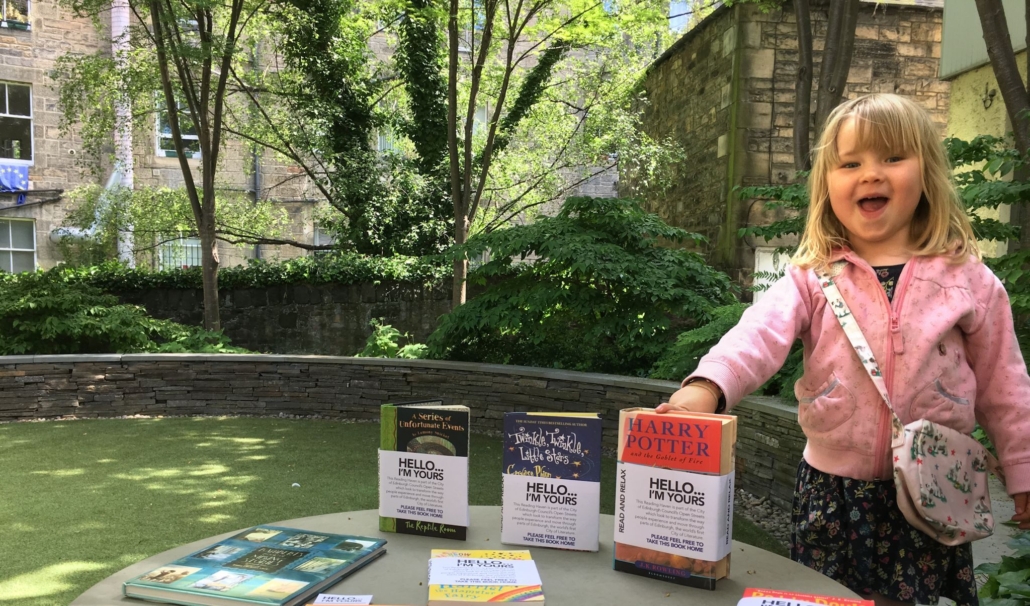 Edinburgh was the world's first UNESCO City of Literature, so there's a lot for a literature lover to do. Plan to be there during the last three weeks of August for the Edinburgh International Book Festival, the biggest literary event in the world. Every August around 1,000 writers and thinkers from across the planet come together to rub shoulders with audiences. In 2020 the festival still ran, despite COVID-19, through the magic of technology, crossing continents and time zones and beaming events from more than 30 countries straight into homes. Festival Events to Watch Again On Demand.
4. Big Burns Supper 
Perhaps the best known figure in Scottish literature internationally is Robert Burns (1759-1796), Scotland's national Bard, whose work is celebrated worldwide with Burns Suppers on 25 January each year. Burns fans should also add Robert Burns House – plus Burns Mausoleum – in Dumfries to their bucket list.
5. Peter Pan Moat Brae House 
The Peter Pan Moat Brae Experience is in the Dumfries & Galloway townhouse where J. M. Barrie, where creator of Peter Pan, played as a child.  The building  opened to the public in the summer of 2019 as a national centre for children's literature.
Moat Brae has the potential to attract in excess of 45,000 visitors to Dumfries annually, which in turn, will protect existing jobs whilst creating an estimated 40 new jobs locally.  Moat Brae has been named among Time magazine's "coolest places" to visit.
https://www.peterpanmoatbrae.org/
6. The Open Book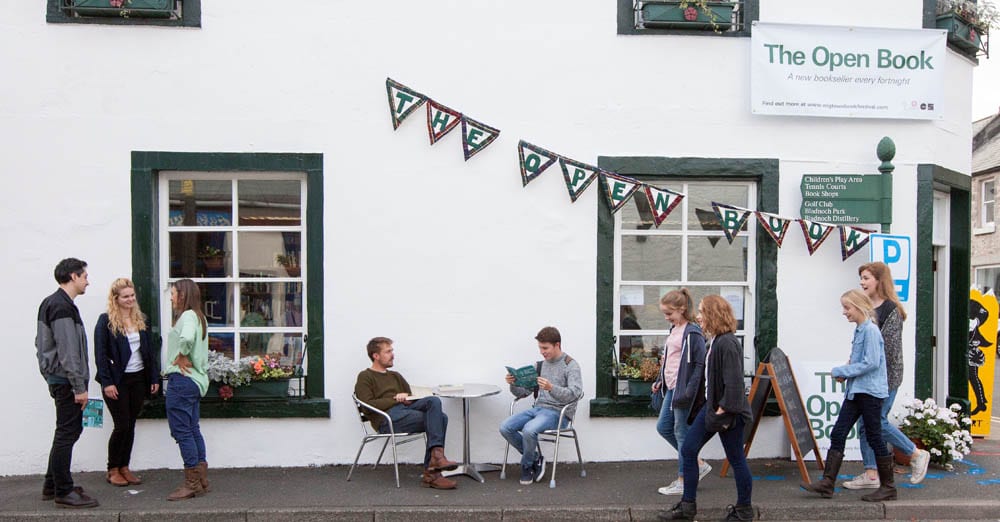 This unique AirBnB bookshop experience, run by Wigtown Festival Company, allows visitors to run a bookshop in Wigtown during their stay. The Open Book is fully booked until 2021 and has garnered media attention from around the world, helping raise the profile of the Wigtown and create a network of international cheerleaders for Wigtown."
7. Big Lit Festival, 
A smaller literary festival usually held in Gatehouse of Fleet in May www.biglit.org/
8. Big Dog Children's Book Festival (April)
This annual children's book festival for Dumfries is run by Wigtown Festival Company. Big Dog 2020 took place from Friday 24 April to Sunday 3 May, with a new event was released online ach day. You can find all the sessions HERE. 
9. Dumfries & Galloway Arts Festival (May/June)
Scotland's largest rural arts festival in multiple venues across Dumfries & Galloway – not predominantly literary but with some crossover; they also coordinate the region's theatre touring network. 
https://www.dgartsfestival.org.uk/
10. Big Bang Weekend (March)
This annual Festival of Science and Dark Skies in Scotland's Book Town in Wigtown is run by Wigtown Festival Company
Useful Links:
https://www.spot-lit.eu/wp-content/uploads/theatre-actor-portfolio-website.png
650
1350
spot-lit-admin
https://www.spot-lit.eu/wp-content/themes/master/images/spotlit-npa-eu.png
spot-lit-admin
2020-10-02 14:29:19
2020-10-02 15:14:35
An Overview of Literary Tourism in Scotland