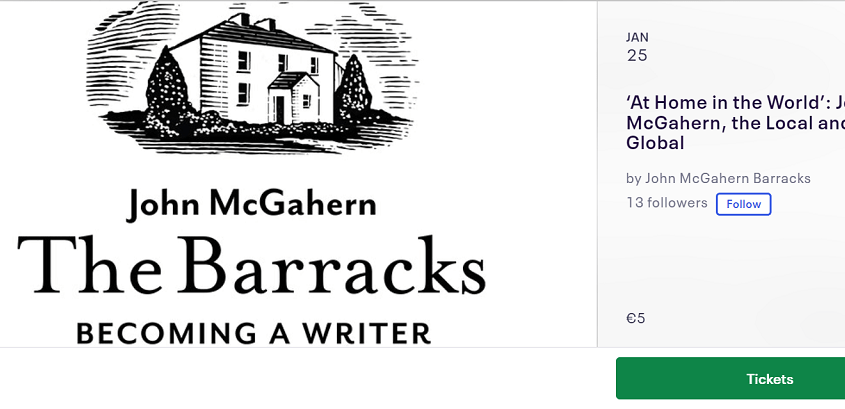 John McGahern is often perceived as the local writer par excellence, with an uncanny eye for the daily rounds of small town Ireland as well as its discontents. But this overlooks a crucial aspect of the local in McGahern's fiction, that it is addresses the outsider as well as the insider, the newcomer as well as the native. This is particularly appropriate to the new multi-cultural realities of counties such as Roscommon and Leitrim. In today's digital society, McGahern's writing opens up a sense of place to the modern world in a way that challenges the passing acquaintance of social media.
In conversation:
Luke Gibbons is a native of Keadue, Co Roscommon, and has taught as Professor of Irish Studies at Maynooth University, and at the University of Notre Dame, USA. His most recent publications include Joyce's Ghosts: Ireland, Modernism and Memory (University of Chicago Press, 2015) and (co-editor), Charles O'Connor: Life and Works (Dublin: Four Courts Press, 2015). He gave the inaugural John McGahern Lecture at the Iron Mountain Festival, Carrick-on-Shannon, 2019.
Tom Inglis is a sociologist. He retired from UCD some years ago and now lives outside Cootehall in a renovated schoolhouse that McGahern and his sisters attended. Most of his writings have been about Irish culture and society, particularly in relation to religion, the media, sexuality, identity and emotions. His first book was Moral Monopoly: The Catholic Church in Modern Irish Society (1987). His most recent book was To Love a Dog (2020).