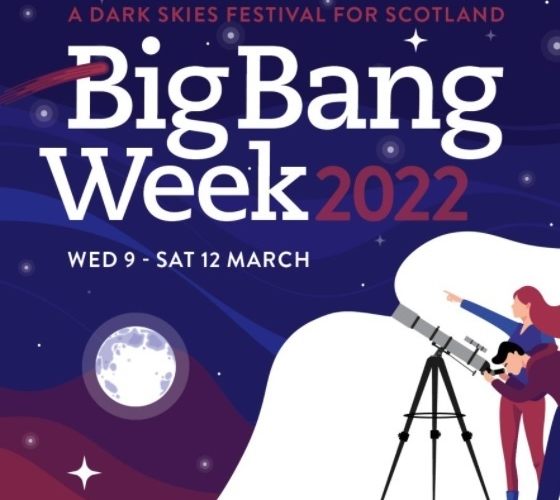 Running from 9-12 March 2022, Big Bang is our festival of space and science, which responds to the beauty of Galloway's unspoilt night sky and the fact that Scotland's National Book Town sits on the edge of the UK's first International Dark Sky Park.
Galloway Forest Park was designated by the International Dark-Sky Association as the first dark sky park in the UK in 2009, even earning the title of Gold Tier park for its breathtaking and rare stargazing conditions. A Dark Sky Park is a place with exceptionally dark night skies, where people have committed to keeping those skies dark, by controlling light pollution. There are now over 100 Dark Sky Parks worldwide. You can find out more information about the Dark Sky Park here.
Find out more about The Big Bang Festival Events HERE.
Courtesy of  Wigtown Book Festival.