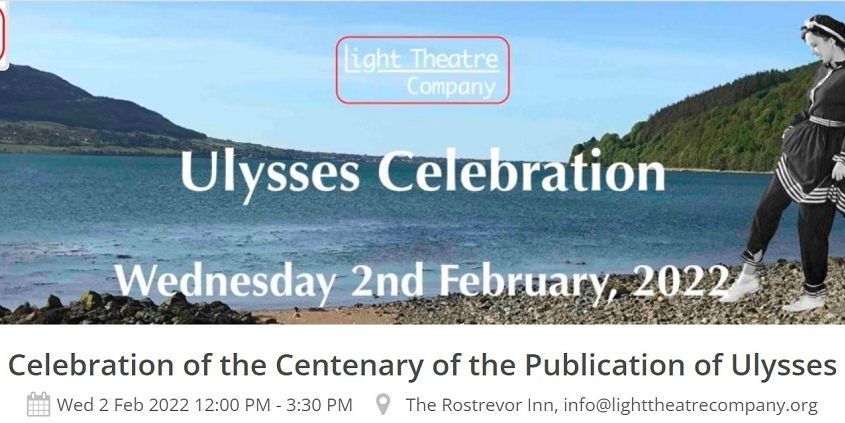 On 2nd February, to coincide with his 40th birthday in 1922, Sylvia Beech, owner of the literary bookshop Shakespeare and Company and Parisian publisher, delivered the first copies of what became known as one of the world's most infamous novels into the hands of the author, James Joyce.
100 years later there will be worldwide celebrations of what many believe to be the world's greatest novel.
In Rostrevor, which is the only place in the North of Ireland, to which a named character – Miss Douce a barmaid at the Ormond Hotel, Dublin – actually comes. We are celebrating the event with a Joycian Lunch, followed by a performance of Seth Linder's play "The Trial of Ulysses" with Denis Tuohy, Sinéad Lunny, Donal O'Hanlon and Seán Treanor in the cast. Tommy Sands and others will read extracts from the novel and give renditions of Joyce's favourite songs. Daniel Mulhall, The Irish Ambassador to America and Joyce scholar will introduce his new book: "Ulysses – A Reader's Odyssey", by video link from Washington.
Find Out More and Book Tickets HERE