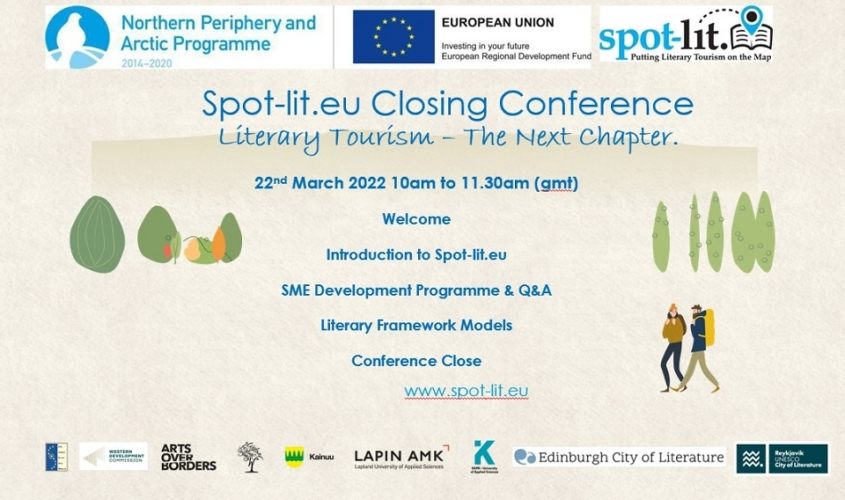 Join us for the Spot-lit virtual Closing Conference on Tuesday March 22nd from 10.00 to 11.30am GMT.
Discover the wonderful array of new literary tourism experiences brought to market by the our partners across Finland, Northern Ireland, Scotland and Ireland. Experience the literary locations across the NPA region through some stunning video footage and hear interviews from the businesses involved about their experiences developing the literary products and services through the NPA funded Spot-lit.eu project.  We will also be speaking about the four Literary Framework Models that have been developed and tested together with the legacy elements of the Spot-lit.eu project.
Once registered attendees will receive an Eventbrite ticket for the conference.
Access the conference on 22nd March via 'View The Event' link on the Eventbrite Ticket
(Users must be logged in to Eventbrite to access the conference).