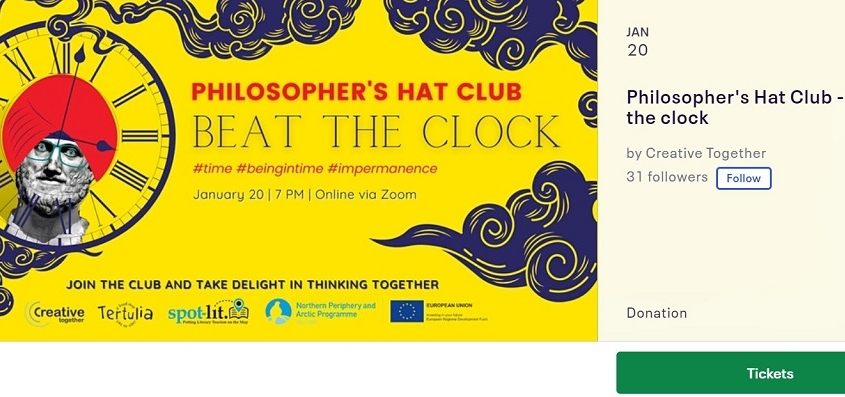 The Philosopher's Hat Club invites participants to put their philosopher's hat on, and once a month to engage in a meaningful and facilitated conversation, about the world we live in, with other participants. The Club is a joint venture between Creative Together and Tertulia, a bookshop Like no other, and the initiative is supported by Spot-lit.eu in association with the Western Development Commission.
No philosophical background required! All welcome!
The theme for this edition of the Philosopher's Hat Club is:
#time #chronos #deeptime #beingintime #impermanence
The meetings are facilitated by Lukasz Krzywon from Creative Together (in Cong, Co. Mayo) and Brid Conroy from Tertulia bookshop (Westport, Co. Mayo).  Find Out More HERE.
Book Tickets HERE.