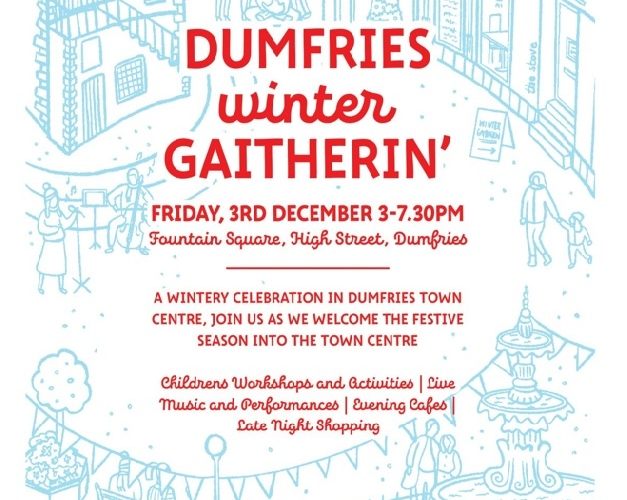 On December 3rd, Dumfries High Street will be welcoming the festive season into the town centre with a wintery celebration!
Produced by The Stove Network and supported by Dumfries & Galloway Council, this special community event will be warming up the town centre with a variety of family friendly activities, live music, performance, and plenty of traditional cheer.
The event kicks off from 3.00pm and runs until 7.30pm in Fountain Square, below the Midsteeple, where activities will be taking place in both outdoors and various indoor venues. There will be lots of opportunities for hands-on activity for all ages, as well as late evening shopping and evening catering options thanks to all the stores and cafes in the town centre.
Find Out More HERE 
Courtesy of  https://www.dgwgo.com/out-and-about-in-dg/dumfries-winter-gaitherin/