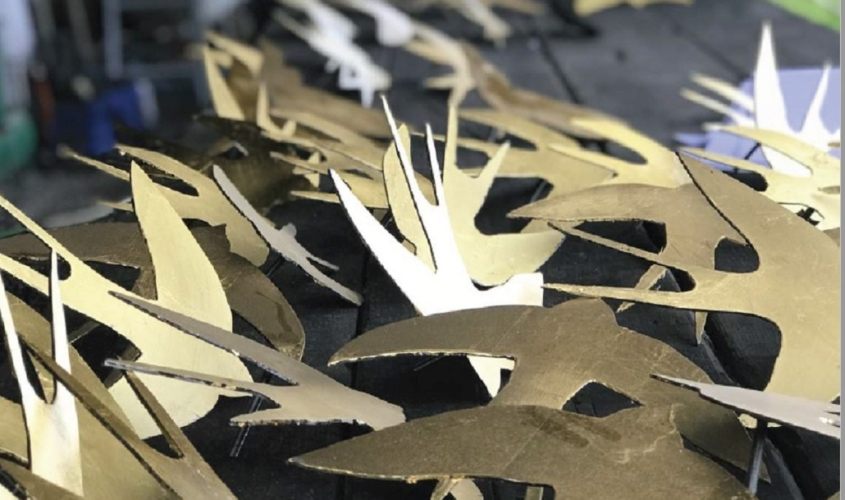 Northern Ireland's Literary Destinations App: Wilde Island Town & Northern Literary Lands.
Enniskillen Wilde's Island Town: Home of The Happy Prince.
High above the city, on a tall column, stood the statue of the Happy Prince. He was gilded all over with thin leaves of gold, for eyes he had two bright sapphires and a large red ruby glowed on his sword-hilt. 
Enniskillen is a small market town in Northern Ireland that lies in the North West of county Fermanagh. It is surrounded by a fertile fairytale landscape of lakes and islands, meadows and farmland and an unequalled layering of history from early mythological, Celtic, Christian and plantation to more recent troubled times. Its pivotal waterways position is strategically between two of Ireland's four provinces, Ulster and Connaught as well as near the cource of the Shannon river to its south and (Ireland's equivalent to the Ryhne) and St Patrick's Purgatory of Lough Derg on its north, making Enniskillen one of the most historical and mythical places on the island of  Ireland.
In 2015 Enniskillen was considered the happiest town in the UK in which to live. In literary terms, as well as being host to a Wilde Weekend festival it has hosted an annual international multi-arts festival titled Happy Days, celebrating another significant writer associated with the town's Protora Royal School, the Irish Nobel Laureate Samuel Beckett. Both festival were created by Arts Over Borders.
Wild Island Town – WIT:Home of The Happy Prince – now creates in Enniskillen a home for Oscar Wilde's most popular early story The Happy Prince and thereby a new exciting global destination for Oscar Wilde.
Northern Literary Lands.
Eleven counties across Connaught and Ulster, (two of the five ancient kingdoms or provinces of Ireland) lying in the western and northwestern areas of the island form a unique literary landscape with deep links to a range of world renowned literary figures and iconic texts. In poetry (WB Yeats, Seamus Heaney, Patrick Kavanagh), drama (Samuel Beckett, Brian Friel, Oscar Wilde), the novelists (John McGahern, Flann O'Brien, Dermot Healy) the sacred secular and satirical texts of St Patrick's Confession, CS Lewis The Chronicles of Narnia, Jonathan Swift's Gullivers Travels and The Táin Bó Cúailnge as Europe's oldest vernacular epic often described as Ireland's Iliad.
To find out more: Download The App for Android and iPhone.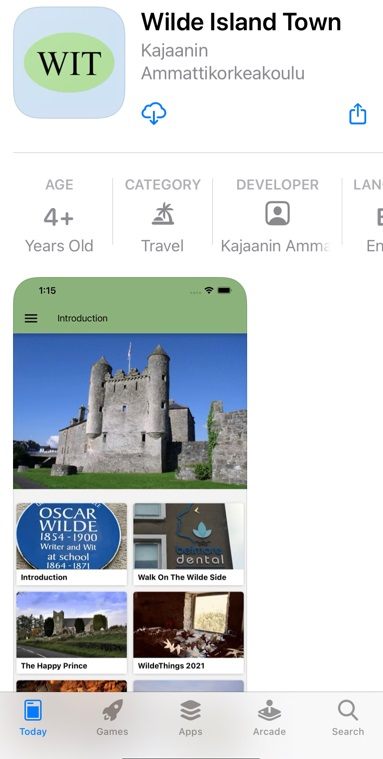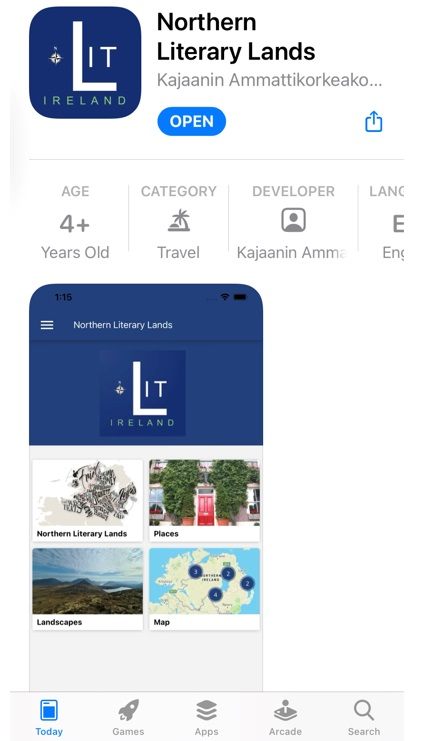 https://www.spot-lit.eu/wp-content/uploads/swallows.jpg
961
1030
spot-lit-admin
https://www.spot-lit.eu/wp-content/themes/master/images/spotlit-npa-eu.png
spot-lit-admin
2021-11-09 17:14:48
2021-11-10 17:25:41
Northern Ireland's Literary Destinations App: Wilde Island Town & Northern Literary Lands.