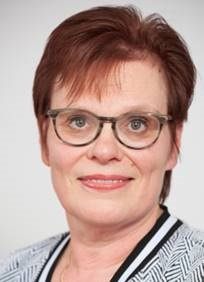 International Speakers for Spot-lit Partner Meeting
'Strategic opportunities and challenges for literary tourism in a post pandemic world
The session is to commence with two speakers. Spot-lit project partner Teija from Lapland UAS will deliver the introductory presentation on 'Scene setting' and during that she will set out the impact of the pandemic on European and global tourism. During this she will draw on some of the findings by LUAS in their work on baseline research and the transformative guide in Spot-lit. This will be followed up by Dr Joseph Sobal, University of South Wales, who will challenge the partners on responding to the opportunities and challenges being created by the pandemic for our project, and also for the various partner organisations.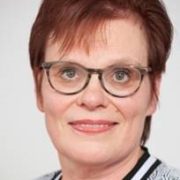 'Teija Tekoniemi-Selkälä, M.Sc. (Econ), is a Senior Lecturer in Multidimensional Tourism Insitute in Lapland Universitiy of Applied Sciences. She has been involved in tourism industry for 30 years. She has been working both in private and public sectors. In the 1990ties she worked as a project manager and a consultant in tourism business development. Since 1999 she has working as a Senior Lecturer in Lapland UAS. Besides curriculum design, mentoring Bachelor Thesis and teaching  in the international English Degree Programme of Tourism, she acts/has acted as a tourism expert in manifold R&D&I activities in partly EU-funded projects, which have covered topics e.g. literary tourism, destination experiences, tourism product development and foresight. Teija Tekoniemi-Selkälä is also a private entrepreneur (as a hobby), since 2015 she has been a co-owner of a private kindergarten in Rovaniemi.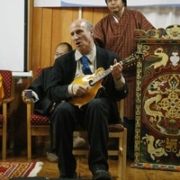 Joseph Daniel Sobol, Ph.D. is a Professor of Storytelling in the Faculty of Creative Industries in The University of South Wales. From 2000-2017 he was Coordinator of the Graduate Program in Storytelling at East Tennessee State University. His dissertation on the American storytelling revival was published in 1999 by the University of Illinois Press under the title "The Storytellers' Journey: An American Revival." He is a co-founder of the Storytelling in Higher Education Special Interest Group of the National Storytelling Network, and a co-founder and co-editor of the journal Storytelling, Self, Society: an Interdisciplinary Journal of Storytelling Studies.
Followed by a discussion between the partners on how we might develop the Spot-lit project and our participating SMEs and LT stakeholders in effectively responding to the challenges and opportunities of these times.
https://www.spot-lit.eu/wp-content/uploads/teija.jpg
282
204
spot-lit-admin
https://www.spot-lit.eu/wp-content/themes/master/images/spotlit-npa-eu.png
spot-lit-admin
2020-11-04 08:58:57
2020-11-13 12:06:58
International Speakers for Spot-lit Partner Meeting