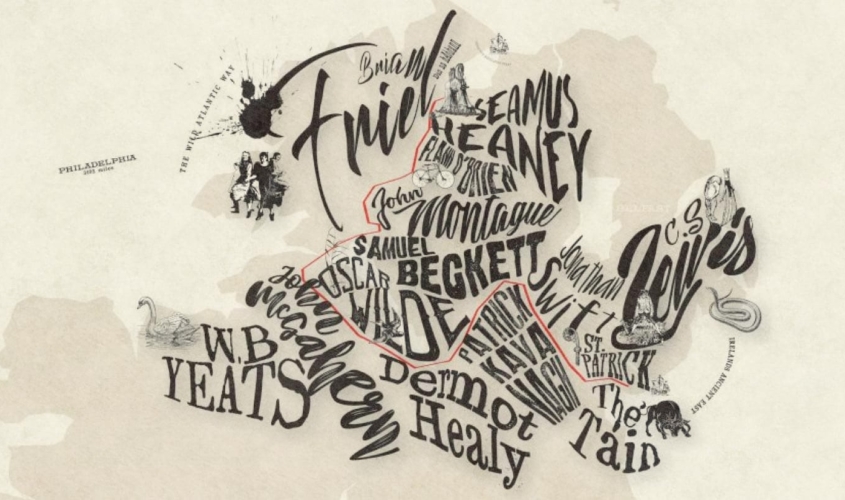 Invitation to Quote for Delivery of 'Flight of Gold-Leaf Swallows'
Arts Over Borders (AOB) are contributing to the development of the four Spot-lit Pilot Projects, in particular Wilde's Island Town in Enniskillen (NI) and this invitation to Tender is in respect of that Pilot Project.
AOB is tasked with the pilot project development element of Spot-lit – Wilde's Island Town : The Home of The Happy Prince. The purpose of this tender is to engage an artist to design and realise the 'Flight of Gold-Leaf Swallows', seeking to maximise the connections between writer and place to explore the potential for economic stimulation and development.
Within the Spot-lit Programme the primary aim of the Pilot Project model is to demonstrate how an entire urban town & community in all its facets of business, culture, education, tourism, services, leisure, hospitality industry, etc can be holistically brought together and united under a single literary tourism concept, a case of the whole being made greater through this model than the sum of its parts.
Closing Date for Receipt of Quotes: 5pm March 15th 2021.
View and Download the Invitation To Quote HERE (pdf)
https://www.spot-lit.eu/wp-content/uploads/slider-models-northern-literary-lands.jpg
806
1920
spot-lit-admin
https://www.spot-lit.eu/wp-content/themes/master/images/spotlit-npa-eu.png
spot-lit-admin
2021-03-01 13:15:53
2021-03-01 13:33:19
Invitation to Quote for Delivery of 'Flight of Gold-Leaf Swallows'