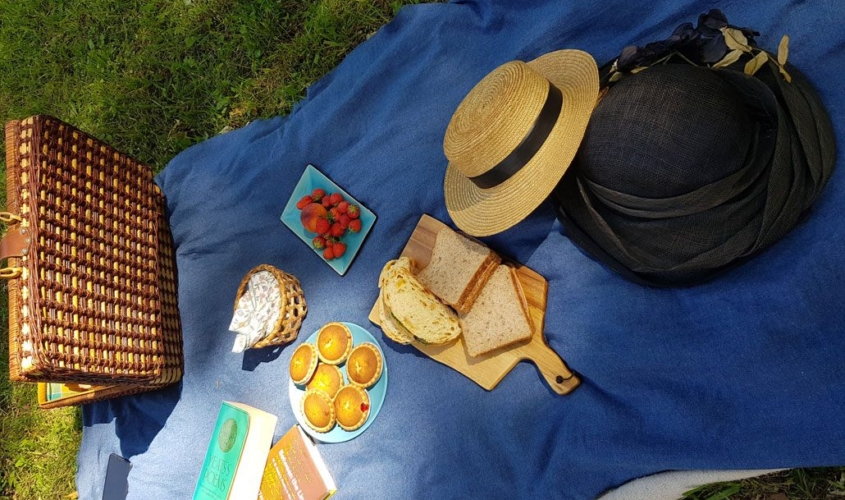 Join us and celebrate the poet's Picnic on June 13th
The Poet's Picnic is an annual celebration of WB Yeats' birthday on June 13th https://www.facebook.com/yeatsthoorballylee/
Lovers of Yeats' poetry have gathered and feasted on the grounds of the Norman tower house that was his summer home, and the inspiration for some of his most beautiful work.
The tower, Thoor Ballylee, (which had been neglected for years after Yeats' death 1939) was given by the children of the poet, to Board Failte, who opened it as a tourist information office, while offering tours showing  its extraordinary literary relevance.
Yeats who bought the tower in 1916 had it renovated by the well known architect at the time, William A Scott (with whom Yeats had a lively relationship, describing him on one occasion as a 'drunkered'), into a comfortable home, and where his wife George and two children, Michael and Anne, came for 12 successive summers.
Living there inspired Yeats to write some of his best poetry, published in two volumes: The Tower (1928) and The Winding Stair (1933) containing such poems as Sailing to Byzantium, Meditations in Time of Civil War, Coole Park 1929, Blood and the Moon, and many others.
Read More HERE
https://www.spot-lit.eu/wp-content/uploads/the-poets-picnic-web.jpg
773
1030
spot-lit-admin
https://www.spot-lit.eu/wp-content/themes/master/images/spotlit-npa-eu.png
spot-lit-admin
2020-06-08 09:27:15
2020-06-11 09:43:13
Join us and celebrate the poet's Picnic on June 13th