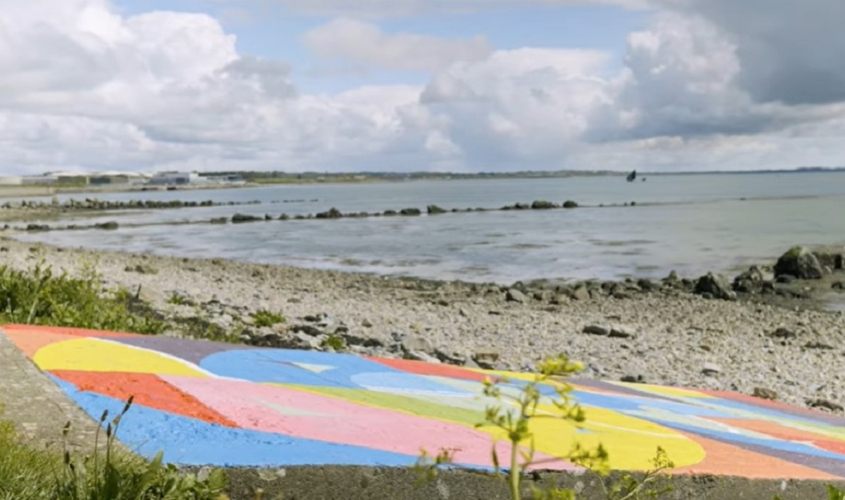 Launch of Spot-lit Literary Framework Models.
Wild Atlantic Way Literary Framework Models – Ireland: Launch of ' The Lighthouse Project'.
The Lighthouse Project, developed by curator/producer Dani Gill, is an exploration of space and environment, and takes place in five counties in 2021, beginning in Galway. The Galway site invited people to come on a journey and find a new perspective on familiar paths. Guided by writer Sarah Maria Griffin,  immersive theatre maker Máiréad Ní Chróinín and visual artist Shane O'Malley, people follow a path featuring an audio tour, a bespoke zine and street art pieces.
The trail is 2km long and goes from the Town Hall Theatre, Woodquay, to Mutton Island Lighthouse. The Galway site launched during Cuirt International Festival of Literature and is now continuing in a self guided sense with digital and printed packs available online and via local bookshops.
The The Lighthouse Project is supported by The Western Development Commission through the Interreg Northern Periphery & Arctic Programme Spot-lit Project, The Arts Council of Ireland and Galway City Council.
Find Out More About The Lighthouse Project Literary Performance Model HERE.

Wild Atlantic Way Literary Framework Models – Ireland: The Alphabet of Birds – Creative Director Brendan MacEvilly: A new audio-visual essay for stage written by Sara Baume. Live reading's of Baume's new essay is interspersed with four short documentaries from Jamie Goldrick which feature artists Gary Coyle, Laura Fitzgerald, Sara Baume and Natalia Beylis. The essay and films are set to live music performed by Howlbux.
See Touring 2021 & 2022 HERE.

Wilde-Things Framework Model – Northern Ireland.
On 10th May Wilde Island Town (WIT): Home of the Happy Prince, was launched which aims to stimulate new year-round tourism for County Fermanagh and to offer timely support for the revitalisation of the Enniskillen High Street. The initial phase will see the installation of 150 little swallows in gold leaf in and around Enniskillen centre, on the exterior facades of retail stores and community buildings including its schools.
According to Sean Doran Artistic Director of Arts Over Borders, the organisation delivering the project, the Swallows installation is a fitting start to the project as the swallow symbolises optimism and hope and builds upon Oscar Wilde's association with Enniskillen. The number of swallows is also significant as 2021 marks the 150th anniversary of Wilde leaving Enniskillen where he had lived as a boarder at Portora Royal School from 1864-1871.
The Wilde-Things Literary Tourism Framework Model aims to ignite the spark to transform the area of Enniskillen, in the future into a year round 365 day tourism destination.
Find Out More HERE.
Young People's Literary Tourism Framework Model-Scotland.
In south-west Scotland, Spot-lit partner Wigtown Festival Company continue to develop their child-and family-centred literature model. Story Book Dumfries – as it is now called – aims to establish the main town of Dumfries & Galloway as Scotland's home of children's literature, a destination for families to visit and a national cultural resource.
The Wigtown team has taken inspiration from the recent establishment of Scotland's new National Centre for Children's Literature at Moat Brae House, where Peter Pan author JM Barrie played as a child. But Story Book Dumfries is not tied to any one organisation. It offers a platform for a wide range of partners who believe in the power of children's literature to inspire and bring tangible benefits (economic, cultural, social and educational) to the Dumfries community and beyond.
While Moat Brae House closed due to Covid, the team have concentrated on building links with other leading organisations, such as Dumfries and Galloway Arts Festival and The Stove artists' network. The next steps will be to commission a website, a city-centre visual arts project and an inaugural children's literature conference to take place in January 2022. Delivery of activity is planned to align with Scotland's Year of Stories 2022, a nation-wide umbrella festival that celebrates the country's storytelling heritage.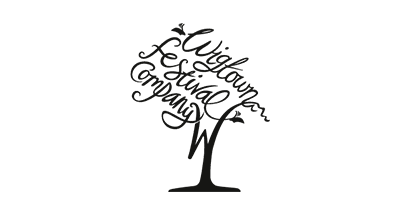 https://www.spot-lit.eu/wp-content/uploads/mutton-island-route-video-crop.jpg
582
1030
spot-lit-admin
https://www.spot-lit.eu/wp-content/themes/master/images/spotlit-npa-eu.png
spot-lit-admin
2021-06-08 22:41:26
2021-06-14 13:59:34
Launch of Spot-lit Literary Framework Models.