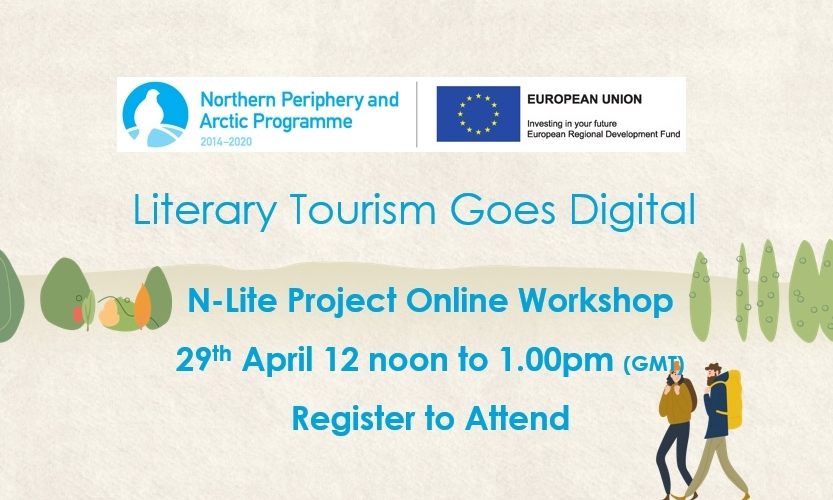 Literary Tourism Goes Digital: Online Workshop Friday 29 April.
The Western Development Commission (WDC) Ireland, Irish Central Border Area Network (ICBAN) Northern Ireland, Regional Council of Kainuu (RCK) Finland, Kajaani University of Applied Sciences (KAMK) Finland and Troms & Finnmark Municipality (TFFK) Norway, partners in the Interreg Northern Periphery Area Programme (EU NPA) Spot-Lit Literary Tourism Development Programme, are working with other partners across the EU NPA region towards the development of a project to continue to support the development of literary tourism across the NPA region in response to the next EU funding call.
N-Lite is a project to scale and develop the sector to grow in the coming years, it will assess suitable digital technologies to develop immersive visitor experiences in the region. To this end N-Lite are hosting a one-hour online 'Get Into Digital' workshop where we will offer you information on how to create digital applications in your literary tourism business. The workshop will provide exemplars of the use of different digital technologies to provide you with an opportunity to reflect on how your might create digital applications in your literary tourism business to assist your business management, marketing, customer engagement, content development, and literary tourism destination.
The session will be a 'show and tell' of each of the technologies below:
Augmented Reality – Mobile Devices (Virtual interaction with your surroundings via mobile devices – e.g. Pokamon Go)
3D modeling / Photogrammetry(3D imaging developed from photographs – e.g. Google Street View)
Virtual Reality(e.g. Headsets providing an imagined world available from own private space)
Augmented Reality(e.g. AR glasses / headsets providing immersive and interactive experiences which enhance real life experiences)
Character / model animation through game engine visualisation(interactive game representation of specific scenarios e.g. battle re-enactments)
3D / 360o imaging(modelling of locations, sites etc. to enhance user experience)
 Our experts will outline a short introduction to the various technologies, an explanation of how they work in practice and examples of practical uses in business contexts as well as some indication of cost for creation, implementation and maintenance, know-how required in your company for development and production.
The event will be held via Zoom on Friday 29 April 2022 – from 12:00 – 13:00 (GMT)
Please REGISTER for The Workshop HERE and we look forward to your participation.
In addition to this session, appreciate you input into this Digital Possibilities Survey to participants so that we can get greater visibility of your individual needs in relation to adopting digital approaches in your business.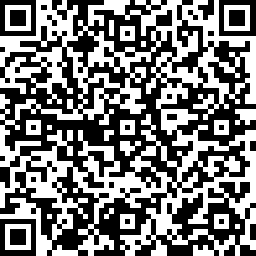 https://www.spot-lit.eu/wp-content/uploads/register-to-attend.jpg
511
833
spot-lit-admin
https://www.spot-lit.eu/wp-content/themes/master/images/spotlit-npa-eu.png
spot-lit-admin
2022-04-21 11:50:14
2022-04-27 10:55:54
Literary Tourism Goes Digital: Online Workshop Friday 29 April.