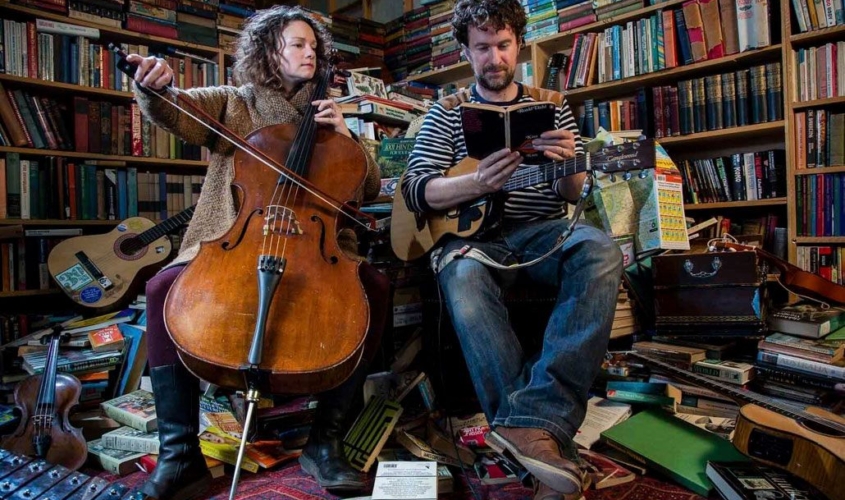 Nine Dumfries & Galloway Businesses take part in Spot-lit Programme
Nine Dumfries & Galloway businesses take part in our Spot-lit Literary Tourism Product Innovation Programme. The programme will support each of these local businesses to develop new literary tourism products, engaging with the region's many literary assets from Robert Burns in Dumfries to Dorothy L Sayers in Gatehouse of Fleet. The programme includes financial investment as well as business mentoring for each of the participating businesses. Find out more about them below:
Galloway Cycling Holidays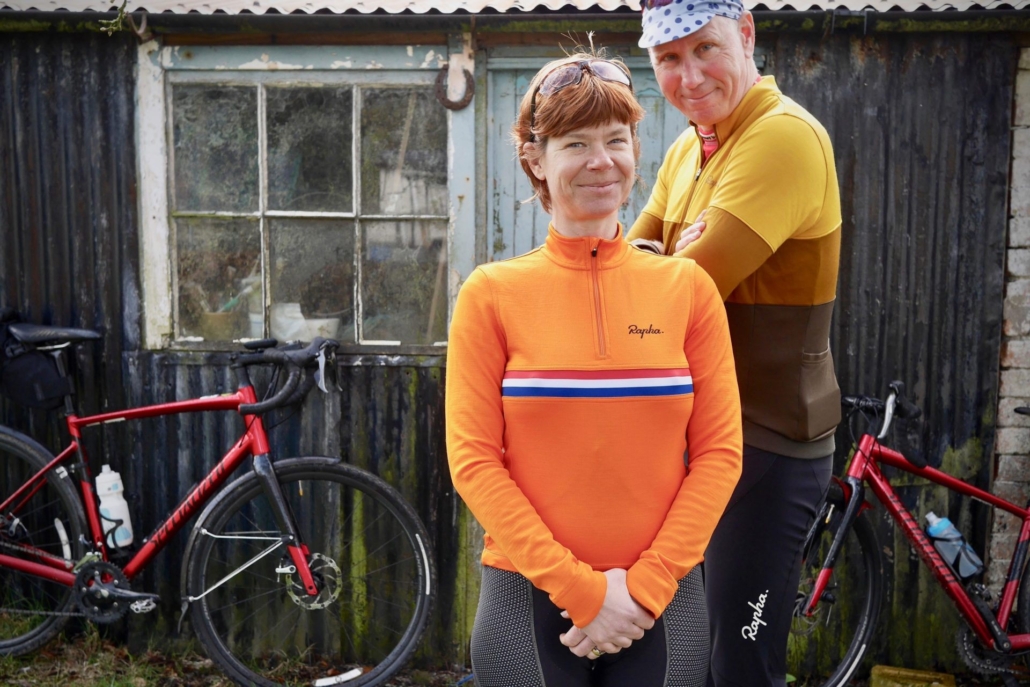 Galloway Cycling Holidays, as the name suggests, run bicycle holidays in Dumfries & Galloway. Thornhill in the Nith Valley is one of the hubs for their guests and a wonderful place for them to stay and do stunning day-long rides. Through the Spot-lit.eu business support programme, Galloway Cycling Holidays have developed a website https://www.gallowaycycling.com and a self-guiding trail starting at Drumlanrig Castle with links to Dumfries, Kirkcudbright and the landscapes of Burns, Barrie, Crockett and Buchan feeding into the Kirkpatrick loop.
Watch The Video made by Patrick Rooney (DEAR FRIEND Films) and Holly Young and her wonderful sons Freddy & Rowan make our Kirkpatrick Loop around Drumlanrig Castle & Country Estate to the grave of the inventor of the pedal bike come alive. We love this little movie – and the 10 mile ride is just bliss and will make you smile – promise!
A book by a local author – Jamesie Burns and the Bicycle Thieves, by Ian Barr – begins the adventure and Galloway Cycling Holidays want to help more people discover their unsung local hero. Kirkpatrick Macmillan , 'Inventor of the bicycle' is what it says on the grave of the Scottish blacksmith buried in a remote cemetery near Thornhill. Watch animated video: The Worlds First Bicycle' .
Find Out More about Galloway Cycling Holidays HERE. Courtesy of Galloway Cycling Holidays.
The Bookshop Band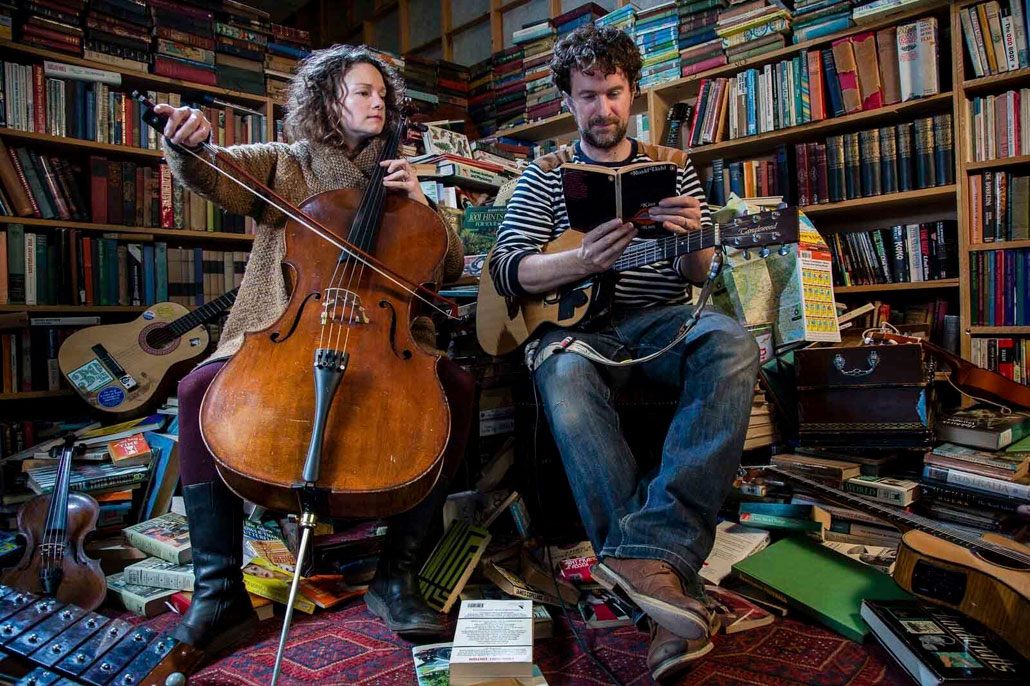 The Bookshop Band is a musical duo, formed ten years ago as a creative collaboration with an award-winning independent bookshop called Mr B's Emporium of Reading Delights. They write songs inspired by books and have toured extensively across bookshops in the UK, Europe and North America, and have released thirteen studio albums. Ben and Beth moved to Dumfries and Galloway in 2017.
Their project is to write and record an album of songs inspired by children's literature in Scotland, both classic and contemporary, including the famous story of Peter Pan, which has direct links to Dumfries and Moat Brae. The album will be produced in a way that may be adapted for performance and also as a self-run educational and fun activity for children's groups.
It is hoped that Moat Brae and other key literary institutions will help with the curation of the album and that the songs will provide a framework for new family-friendly activities that could be offered by Moat Brae to their visitors.
Ellisland Farm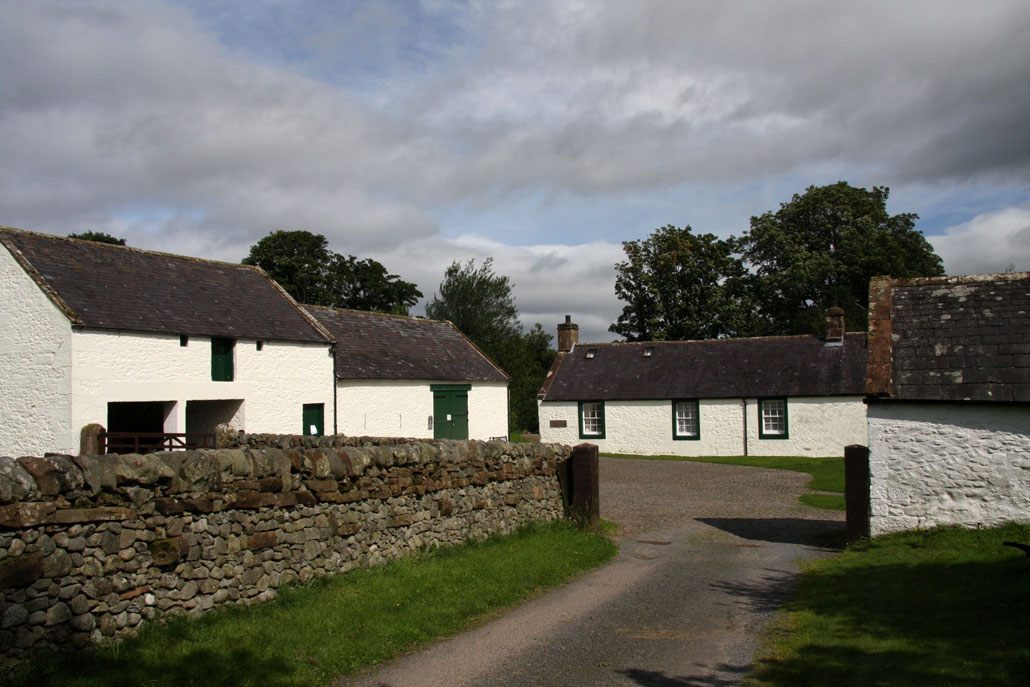 Ellisland Farm is the home that Robert Burns built for himself and his family beside the River Nith. Ellisland together with Dumfries Museums at Robert Burns House and the Robert Burns Centre, along with the Globe Inn, Burns's favourite howff, have through the Spot-lit Progamme developed a coordinated narrative which directs visitors to discover the full 'Burns in Dumfries' story.
'In the Footsteps of Burns' and brings together heritage partners to help tell the Dumfriesshire story of Robert Burns. Focusing on diversifying audiences, particularly engaging with young people and families, new resources have been created to help visitors understand what the various sites have to offer and allows them to develop their own flexible interactive itineraries.
On site at Ellisland, there is a consistently branded interpretation to signpost visitors to Burns related places of interest and a suite of memorabilia packs to buy, which will help people make the most of their visit and includes a comic/sticker book for young people to guide them around the venues.
In the Footsteps of Burns groups together Dumfries' extensive Robert Burns heritage for the first time.
Visit Footsteps here https://www.burnsdumfries.co.uk/
See the Facebook page here https://www.facebook.com/inthefootstepsofburns
For more information call Joan McAlpine on 07879116435 or ellislandchair@gmail.com
'Given the current lockdown, this project is a vital part of our recovery plan, by delivering a co-ordinated approach to promoting our fantastic Burns venues' Ellisland Farm.
Craigmount Bed and Breakfast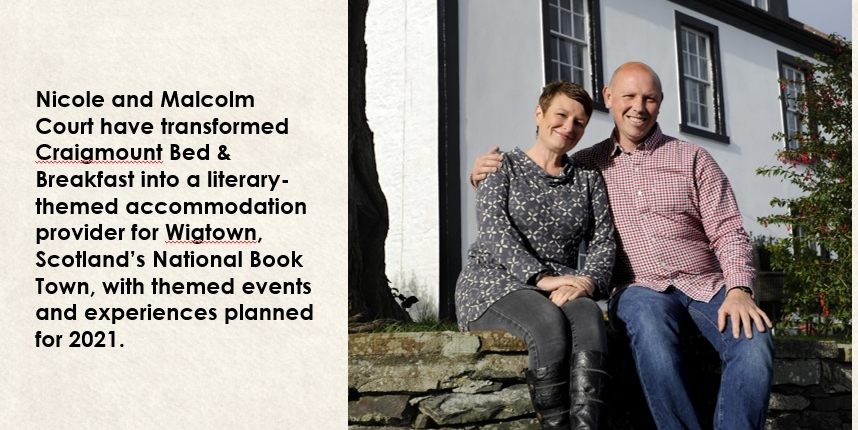 Craigmount is owned by Malcolm and Nicole Court, who discovered and fell in love with Wigtown a few years ago while on their frequent travels to Scotland. Their dreams finally became a reality in August 2018 when they bought and reopened Craigmount as a bed and breakfast. Initially Craigmount B&B was just a b&b in Wigtown until approached by Adrian Turpin, director of the Wigtown Book Festival, who suggested they become a literary themed accommodation provider.
"He invited us to this Spot-lit Programme where we got to meet different people and there were lots of ideas going around about how to highlight Dumfries and Galloway as the literary highlight of Scotland," said Nicole. Through the Spot-lit Programme which offered mentoring and funding, Malcolm and Nicole have created literary-themed accommodation at Craigmount, All rooms and public areas are based on local literary figures.
The first room chosen was  'A Galloway Childhood' because this is a wonderful place for children to grow up.
The second room is called 'Diary of a Bookseller' after Shaun Bythell, the bestselling author of 'Diary of a Bookseller' who lives just a short distance away.
The third room 'Ring of Bright Water' after Gavin Maxwell's book which is based on his life on the coast of Wigtownshire.
The fourth room is named Peter and Wendy to incorporate J.M Barrie's 'Peter Pan's original 1911 book" that was based on the 1904 play.
Malcolm and Nicole are also keen to hold themed evenings and literary tours of the area. They hope that their ideas will help attract literary tourists to enjoy Scotland's National Book Town all year round and not just during the annual book festival.
Mostly Ghostly Tours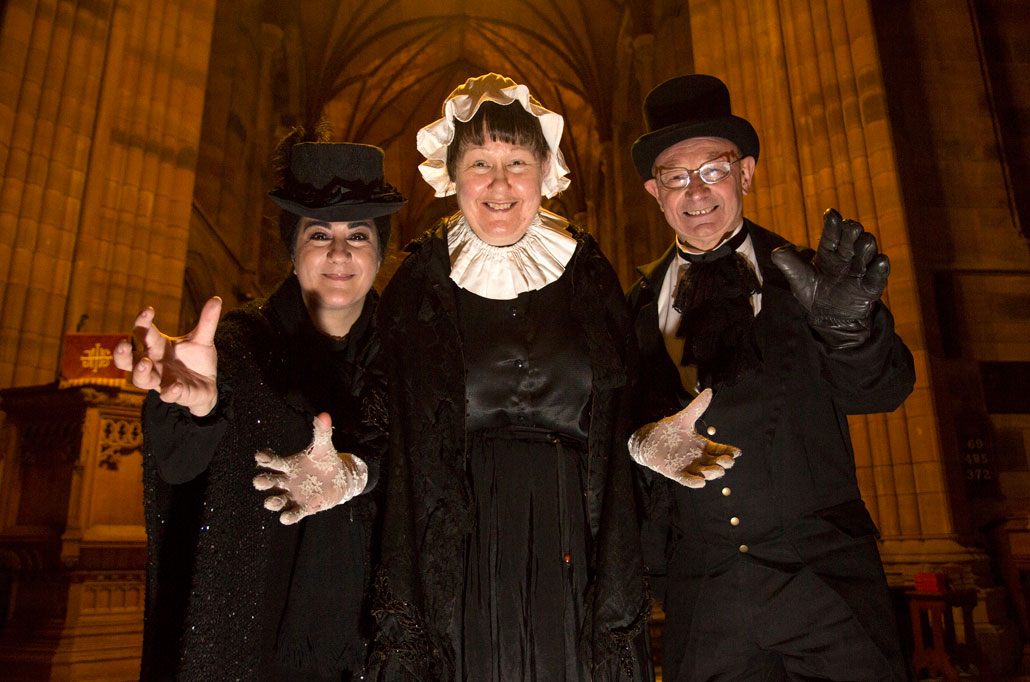 Mostly Ghostly Tours is run by a team of history enthusiasts and paranormal researchers and they are the award-winning creators of a range of ghost and local history tours across Dumfries and Galloway. United by a passion for history, storytelling and the supernatural, Mostly Ghostly was established in 2008, launching its flagship walking tour 'The Dumfries Ghost Walk' in 2010. Its unique range now includes everything from castles and churchyards to a tour of Scotland's oldest working theatre. In 2019, they founded and launched the inaugural Festival of Folklore.
Through Spot-lit, Mostly Ghostly will be offering an exciting new venture – 'Croc in the Frock' tours – a fabulous feast of ghosts, history, adventure and folklore named after the famous crocodile in Peter Pan. This interactive, family-friendly experience aims to promote literary tourism in Dumfries and Galloway by weaving together elements of Dumfries's rich tapestry of literary connections. These intriguing elements will take the shape of two town-based walking tours, led by the fabulous Croc and her two pirate minions!
Mostly Ghostly is keen to collaborate with Moat Brae, Dumfries Museum, the monthly Dumfries Market Festival and other local partners.
Dark Sky Pages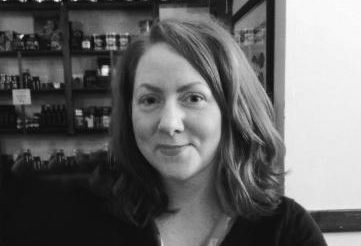 Dark Sky Pages is a home-based small business in Wigtown, run by Gillian Hamnett. Gillian provides commercial and editorial services to the literature sector on a freelance basis. She supports bookshops, writers, publishers and literary festivals and her services include bookselling, consulting, proofreading and copy-editing. She also runs a book group, and in time expects to offer bookseller training and a micro writing retreat, all of which will accompany 'Stellar Words', a new Spot-lit funded annual event.
Stellar Words will be an annual publishers' fair held in Wigtown, Scotland's National Book Town. Petite presses, large independent publishers, pamphlets, periodicals, journals, zines and book ephemera will all be showcased during an informal sales fair. This will start as a one-day commercial event open to the public and grow into a weekend-long feature of the Scottish and UK literary calendar, with a light programme of activities connected to writing, publishing and bookselling.
The Mill on the Fleet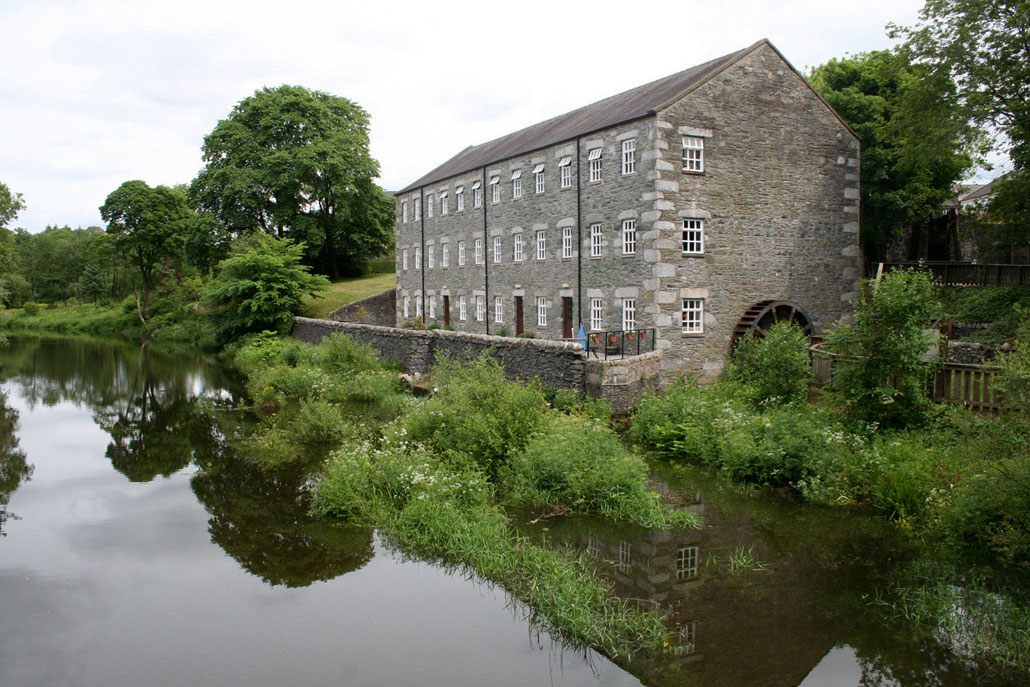 The Mill on the Fleet is a visitor centre in a restored 18th-century cotton mill. It hosts an annual programme of temporary exhibitions on two floors as well as core displays on the history and heritage of Gatehouse of Fleet and the Fleet Valley. The Gatehouse tourist information centre is based in the Mill, and the Mill also has a large shop showcasing regional arts and crafts, a large second-hand bookshop, and a café with a riverside terrace. The Mill hosts live music events, talks and festivals throughout the season.
The Mill on the Fleet project will use a range of tools to engage visitors with the literary heritage of the area. Packages will be provided for a range of different needs from fairly simple self-guided tours supported by printed trail leaflets to more immersive experiences provided by guides/specialists through booked packages.
The authors initially selected are Dorothy L. Sayers, who wrote Five Red Herrings while staying at the Anwoth Hotel in Gatehouse of Fleet; John Buchan and The Thirty-Nine Steps; S.R. Crockett and his Galloway tales; and Sir Walter Scott. The project will work closely with local accommodation providers and other partners to both market and to involve them in the provision of some of the packages, which will use local specialists to provide, for example, guided walks, tours of locations, special interest areas such as painting, the artistic heritage, historical context, flora and fauna, or local geography as reflected in the stories and their inspiration. The project is very modular and lends itself to trialling initial packages and adding new ones as they are developed.
Webber's Wildlife Services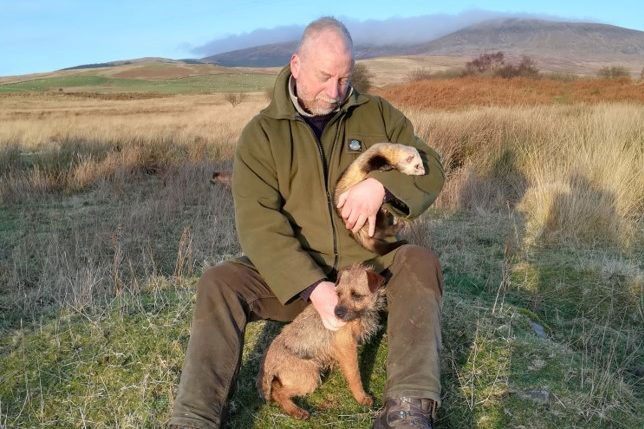 Webber's Wildlife Services is a reflection of owner Martin Webber's hobbies, interests and career. Martin is a professional countryman and has spent most of his working life employed in gamekeeping, wildlife management and conservation. Martin now offers rustic experiences to those who have an interest but perhaps know little or nothing about country life and the kinds of earthy, hedgerow crafts that are second nature to him.
In Martin's formative years, he relied on whatever books or articles he could find on field sports, and prominent amongst the authors was Ian Niall. Ian was a prolific writer on shooting, gamekeeping and fishing. At the same time, through his writing, he managed to capture forever a form of rural life which has, mostly, disappeared. Martin will be inviting people to accompany him to learn a little about some of the old ways of the gamekeeper/poacher, always accompanied by at least one canine helper and inspired by the works of Ian Niall and the Wigtownshire countryside.
The Stove Network
The Stove Network is a social enterprise based in the heart of Dumfries town centre, we use arts and creativity as tools to involve our local community in deciding and shaping the future of our town for its people. We are a hub for the region's creative sector and initiate partnership projects that result in festivals, events, new organisations/groups and a programme of regular activity. The Stove won the Scottish Regeneration award for Creativity in 2016 and initiated the Midsteeple Quarter project – a £30M community-led regeneration project for Dumfries town centre.
Wild Goose Festival is a pilot for a new multimedia festival in Dumfries that uses the migratory route of the Barnacle Geese between Svalbard and the Solway Estuary to join people, nature and ideas across Scotland and the Arctic. The Wild Goose Festival is an innovative way of connecting literary tourism with the established nature and environment tourism offer in Dumfries and Galloway.
Wild Goose Festival will include 'Riverrun', a weekend festival of nature writing for all ages (17-18 October). Riverrun includes 'Mother Goose' events for children. Mother Goose events will engage with authors writing for young people as well as seeking out topical and relevant programming that connects to the geese and exploration themes. The festival will also showcase local authors writing for children in Scots.
The Spot-lit Literary Tourism Product Innovation Programme will be delivered by Business Tourism Solutions in conjunction with Wigtown Festival Company.
Spot-lit is a multi-partner project supported by the Northern Periphery and Arctic Programme and delivered in Dumfries & Galloway by Wigtown Festival Company. For more information and regular updates, visit www.spot-lit.eu.
https://www.spot-lit.eu/wp-content/uploads/bookshop-band-web.jpg
686
1030
spot-lit-admin
https://www.spot-lit.eu/wp-content/themes/master/images/spotlit-npa-eu.png
spot-lit-admin
2020-04-15 10:21:52
2021-12-15 15:30:55
Nine Dumfries & Galloway Businesses take part in Spot-lit Programme