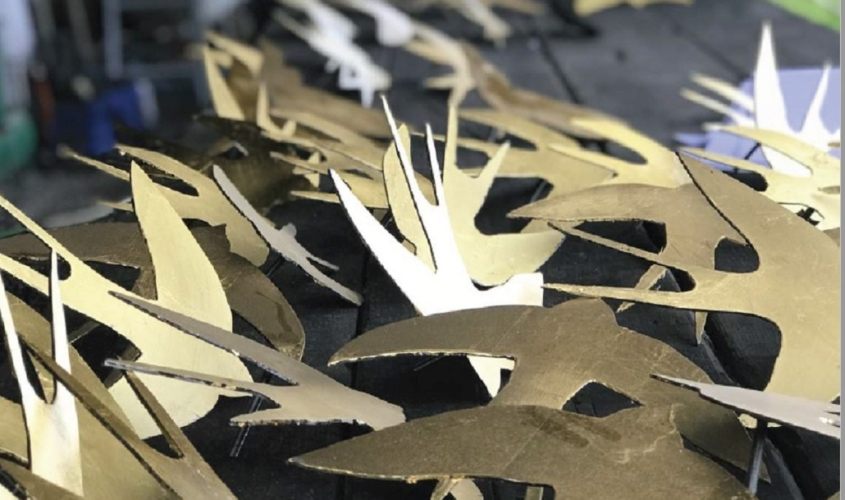 Spot-lit – 2021 Year in Review.
As the year draws to a close, we wanted to share, despite the huge challenges of  2020/2021, some of the exciting progress made in developing Literary Tourism products and services across the NPA region.
We also want to take this opportunity to wish you and yours the most wonderful festive season.
Spot-lit Partners Bridging Call Application Success.
The Western Development Commission with the support of Spot-lit partners submitted an application for the recent Bridging Call targeting Interreg NPA 2021-2027 themes. We are delighted that our submission has been approved by the NPA 20214-2020 Monitoring Committee. N-Lite (Literary Tourism Immersive Technology Acceleration) is a new project to scale and develop the ability of the NPA Literary Tourism (LT) sector to grow in the coming years. N-Lite partners will jointly assess the potential for SME's to uptake existing and advanced technologies to exploit their communities abundance of literary, cultural and natural resources and further develop and market these assets and grow sustainable LT business. We will seek to identify new ways to embed the sector in the national and transnational tourism consciousness to better grow the potential in the participating areas. N-Lite will also leverage the literary tourism sector expertise and SME partnership achieved in the Spot-Lit project which has supported over 20 literary organisations and SMEs to develop and trade through the challenging period of the pandemic. Find Out More HERE.
Spot-lit Literary Tourism Industry Support Programme.
Four Literary Tourism Models have been developed to grow products and markets in the sector. The regional models (pilots) have now largely been delivered, demonstrating a high level of innovation and originality.
Spot-lit Partner Arts Over Borders celebrate the Wilde and Beckett connection to Enniskillen, Northern Ireland with the launch of two new literary products. Oscar Wilde, with the installation of 150 gold-leaf swallows on buildings around central Enniskillen and close to the new mural of The Happy Prince by Jordan Shaw, and Beckett, with 64 black and white chess board squares in 64 separate indoor locations across Enniskillen. Find Out More HERE.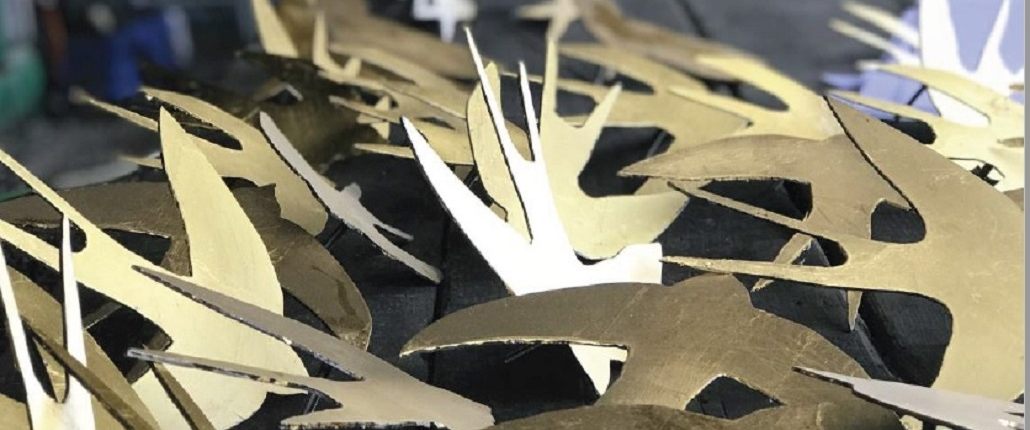 The Western Development Commission in the west of Ireland have developed two Literary Performance Models. The models have been developed and piloted, a collaboration between curator/producer Dani Gill with sound designers, visual artists and theatre makers has resulted in the creation of  The Lighthouse Project, a series of  walks inland in the vicinity of lighthouses where people can can download and listen to a track whilst experiencing creative walks, peppered with surprises along the way. See The Lighthouse Project YouTube Videos HERE.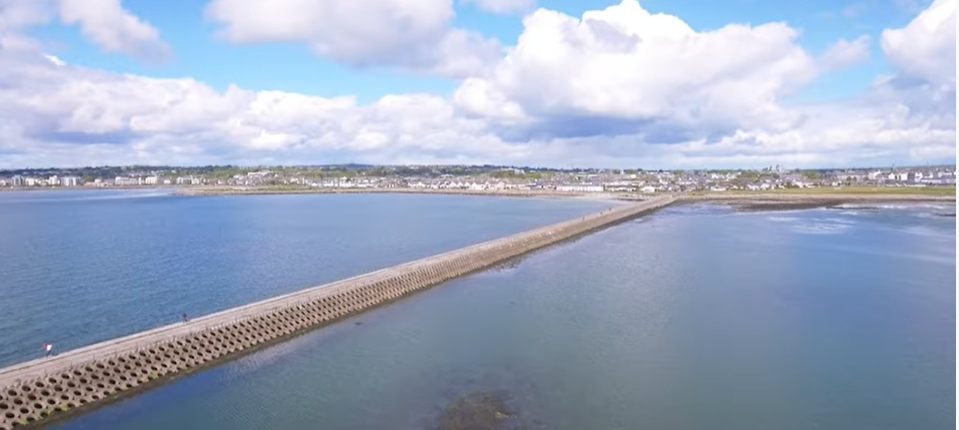 Independent Literary Producer Brendan McEvilly has collaborated with local authors to develop a live stage show that contains visuals filmed  around the west of Ireland by filmmaker Jamie Goldrick. Audiences have literature presented in a format including curated live performances in tandem with pre-recorded elements. More HERE.

Wigtown Festival Company in South West Scotland, who run the annual Wigtown Book Festival, continue to develop their child-and family-centred literature model. Story Book Dumfries – as it is now called – aims to establish the main town of Dumfries & Galloway as Scotland's home of children's literature, a destination for families to visit and a national cultural resource. The Wigtown team has taken inspiration from the recent establishment of Scotland's new National Centre for Children's Literature at Moat Brae House, where Peter Pan author JM Barrie played as a child. But Story Book Dumfries is not tied to any one organisation. It offers a platform for a wide range of partners who believe in the power of children's literature to inspire and bring tangible benefits (economic, cultural, social and educational) to the Dumfries community and beyond.  The next steps will be to commission a website, a city-centre visual arts project and an inaugural children's literature conference to take place in 2022. Delivery of activity is planned to align with Scotland's Year of Stories 2022, a nation-wide umbrella festival that celebrates the country's storytelling heritage. Find Out More HERE.

The Kainuu region of Finland has led the way with the development of  Digital Applications to showcase the rich literary assets across the four partner regions. The Regional Council has worked closely with the local university, Kajaani Univercity of Applied Sciences to pioneer the use of digital technology to help literary tourism business tell their story at home and abroad and promote Literary Tourism.
Find Out More HERE.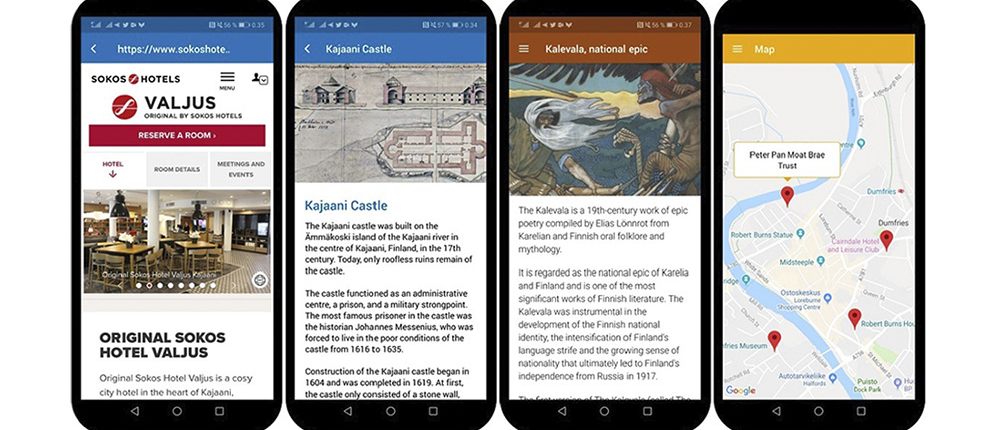 Spot-lit Business Support Programme.
The heart of the Spot-Lit project is its engagement and support of small businesses in the Literary Tourism Sector. Originally envisaged as working with 20 SMEs through the project, Spot-Lit is now working with a total of 27 businesses from across the 4 partner regions of Northern Ireland, Republic of Ireland, Finland and Scotland. The range of enterprises, and the LT products is extremely wide ranging.
Find Out More HERE.

Spot-lit Networking Session at the NPA Annual Event 2021.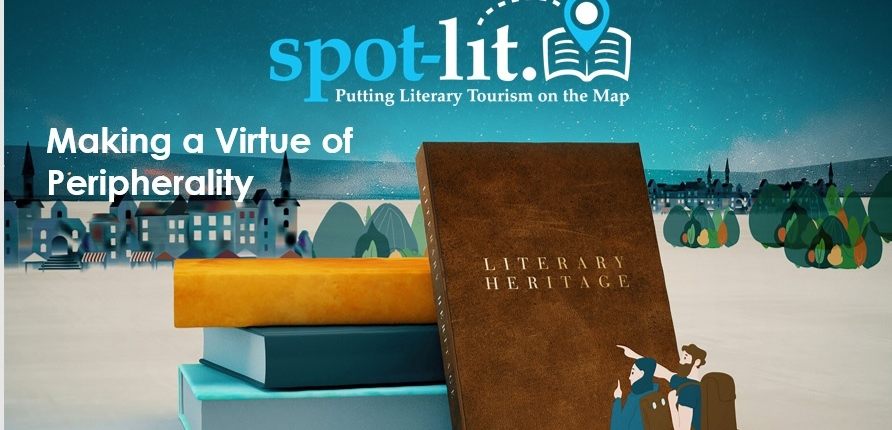 Irish Central Border Area Network and Western Development Commission on behalf of the Spot-lit Partners were delighted to host a networking session at the NPA Annual Event on 27th October 2021 in Sligo.  The subject of the session was Natural and Cultural Heritage: – How can NPA projects protect and develop wider territorial synergies through natural and cultural heritage?. The session looked at Literary/Cultural Tourism, taking into account the solutions developed by projects including Spot-lit throughout 2014-2020 programme and discussed how future NPA projects can contribute to the objectives of the new programme NPA 2021-2027. View The Spot-lit Presentation 'Making a Virtue of Peripherality' NPA Annual Event 2021 – Spot-Lit.
Find Out More HERE.
Spot-lit Transformative Guide for SMEs in Literary Tourism.
At the end of the Spot-lit project in June 2022, the combined learning of the 3-and-a-half-year project will be brought together, in one place by Lapland University of Applied Sciences. The creation of a 'Transformative Guide for SMEs in Literary Tourism' will draw together the many strands of the project to create a comprehensive resource and source of inspiration. Read More HERE.

Spot-lit Final Conference – Thursday 24th February 2022 – Save The Date
Spot-lit final conference is planned for February 24th, virtual or in person is yet to be decided.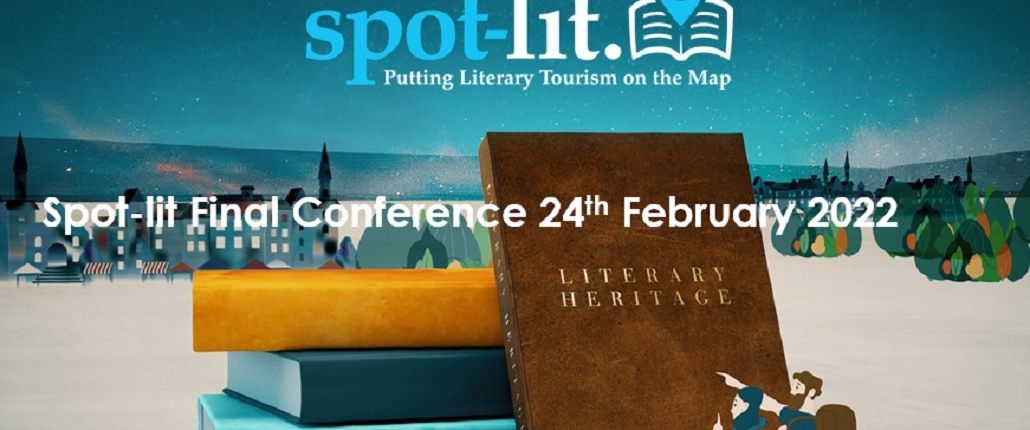 https://www.spot-lit.eu/wp-content/uploads/swallows.jpg
961
1030
spot-lit-admin
https://www.spot-lit.eu/wp-content/themes/master/images/spotlit-npa-eu.png
spot-lit-admin
2021-12-13 15:06:27
2021-12-15 17:09:37
Spot-lit – 2021 Year in Review.