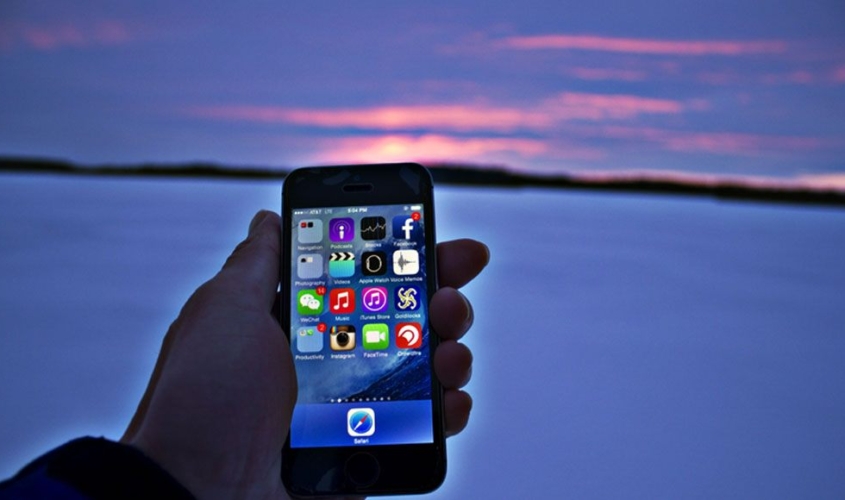 The Spot-Lit Digital App: A Shop Window for The Literary Tourist
The Spot-Lit Digital App, putting Literary Tourism on the Map!
Spot-lit partner, Kajaani University of Applied Sciences, are developing a digital platform (App) that will serve literature associations, organizations and SME's to digitalize and create content for literature tourism and provide related products and services. Two additional applications (Android and iOS) will be developed to serve the end users (tourists) to access all the content and services that are digitalized and created. Once published, the apps from any region (N. Ireland, Finland, Ireland, Scotland) will be available for download through the Google Play Store or Apple iOS store to everyone. Example: If a person from Germany is interested to visit Finland, they can download the app and use it regardless of where they are located. The app requires an internet connection to download and will be available for any smartphone. Users can explore authors, local culture, events, interesting places and find all services for a visit (accommodation,  transportation, dining….)
What type of content can be uploaded to the app?
​Text descriptions of businesses, authors, culture associations, events, locations and more. Images, PDF files, such as books, event brochures, custom maps, marketing materials and more.
What are the benefits of listing your business on the app?
The apps will have maps integrated, allowing the app user to see points of interest in his area that are relevant to tourism or culture, such as hotels, museums, restaurants, public transportation, tours, trails and more.
How will the app be promoted/where will it be listed?
​The application will be listed on the smartphone app stores free for downloading. In the Finland, tourism internet pages will be used to connect regional culture and tourism, while also featuring the mobile applications and the various authors and municipalities of the Kainuu Region.
Online editor
The online editor is a tool allowing the local municipality/tourism association/culture association to further add, change or replace texts, images, or points of interests on the map. Through the online editor, the Spot-lit project ensures that the content can be kept up to date long after the Spot-lit project has ended.
Add Your Business to the Literary Tourism App
ENGLISH LANGUAGE LINK – Request to add business to mobile application 
FINNISH LANGUAGE LINK – Pyyntö liittyä Spot-lit-mobiilisovellukseen
https://www.spot-lit.eu/wp-content/uploads/hand-holding-cellphone-800web.jpg
580
1030
spot-lit-admin
https://www.spot-lit.eu/wp-content/themes/master/images/spotlit-npa-eu.png
spot-lit-admin
2020-02-28 12:09:12
2020-06-10 15:52:01
The Spot-Lit Digital App: A Shop Window for The Literary Tourist