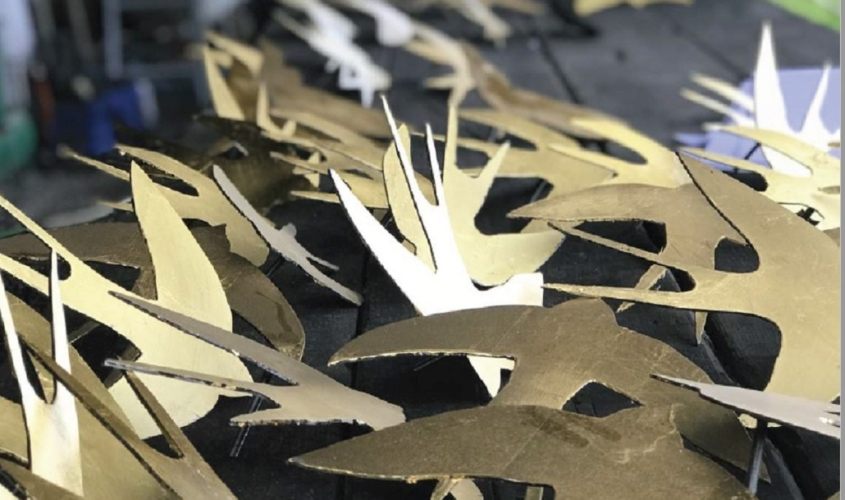 Spot-lit Literary Tourism Industry Support Programme.
Four Literary Tourism Models have been developed to grow products and markets in the sector. The regional models (pilots) have now largely been delivered, demonstrating a high level of innovation and originality.
Spot-lit Partner Arts Over Borders celebrate the Wilde and Beckett connection to Enniskillen, Northern Ireland with the launch of two new literary products. Oscar Wilde, with the installation of 150 gold-leaf swallows on buildings around central Enniskillen and close to the new mural of The Happy Prince by Jordan Shaw, and Beckett, with 64 black and white chess board squares in 64 separate indoor locations across Enniskillen. Find Out More HERE.
The Western Development Commission in the west of Ireland have developed two Literary Performance Models. The models have been developed and piloted, a collaboration between curator/producer Dani Gill with sound designers, visual artists and theatre makers has resulted in the creation of  The Lighthouse Project, a series of  walks inland in the vicinity of lighthouses where people can can download and listen to a track whilst experiencing creative walks, peppered with surprises along the way. See The Lighthouse Project YouTube Videos HERE.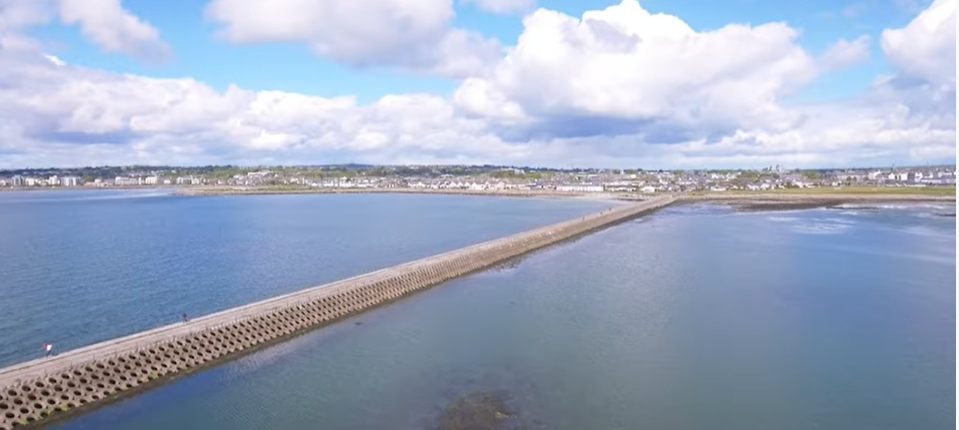 Independent Literary Producer Brendan McEvilly has collaborated with local authors to develop a live stage show that contains visuals filmed  around the west of Ireland by filmmaker Jamie Goldrick. Audiences have literature presented in a format including curated live performances in tandem with pre-recorded elements. More HERE.

Wigtown Festival Company in South West Scotland, who run the annual Wigtown Book Festival, continue to develop their child-and family-centred literature model. Story Book Dumfries – as it is now called – aims to establish the main town of Dumfries & Galloway as Scotland's home of children's literature, a destination for families to visit and a national cultural resource. The Wigtown team has taken inspiration from the recent establishment of Scotland's new National Centre for Children's Literature at Moat Brae House, where Peter Pan author JM Barrie played as a child. But Story Book Dumfries is not tied to any one organisation. It offers a platform for a wide range of partners who believe in the power of children's literature to inspire and bring tangible benefits (economic, cultural, social and educational) to the Dumfries community and beyond.  The next steps will be to commission a website, a city-centre visual arts project and an inaugural children's literature conference to take place in 2022. Delivery of activity is planned to align with Scotland's Year of Stories 2022, a nation-wide umbrella festival that celebrates the country's storytelling heritage. Find Out More HERE.

The Kainuu region of Finland has led the way with the development of  Digital Applications to showcase the rich literary assets across the four partner regions. The Regional Council has worked closely with the local university, Kajaani Univercity of Applied Sciences to pioneer the use of digital technology to help literary tourism business tell their story at home and abroad and promote Literary Tourism.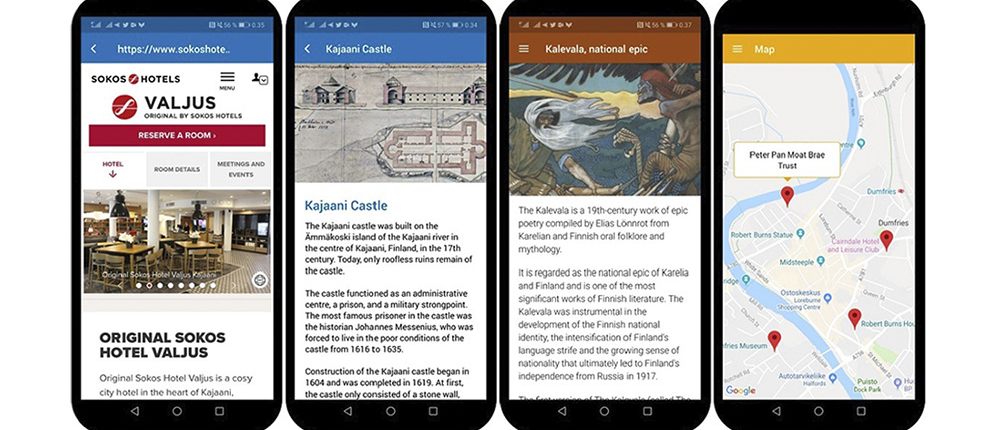 https://www.spot-lit.eu/wp-content/uploads/swallows.jpg
961
1030
spot-lit-admin
https://www.spot-lit.eu/wp-content/themes/master/images/spotlit-npa-eu.png
spot-lit-admin
2021-12-15 12:19:35
2021-12-16 12:36:47
Spot-lit Literary Tourism Industry Support Programme.