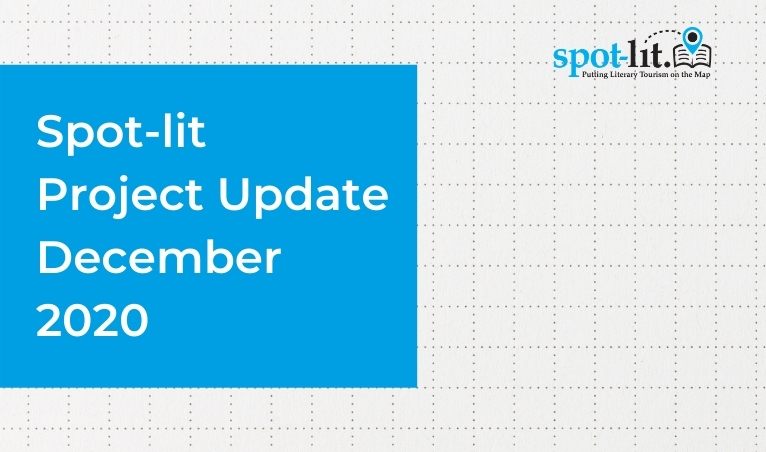 Spot-lit Project Update December 2020
The Spot-lit project is already half-way through its three year term; we wanted to use this opportunity to give you an update on its progress to date and what we still aim to achieve.
Our literary tourism project term runs from 2018-21 and its core objective, as you may know, is to grow the literary tourism sector in the Northern Periphery and Arctic Region by supporting the organisations and businesses in this culturally-rich region to grow, collaborate and better engage audiences together.
Put simply we aim 'to put literary tourism on the map' 
How Are We Doing This?
We are supporting the development of the Northern Periphery and Arctic (NPA) literary tourism sector using the following development process.
For full details on each of these project elements see further detail below.
A Literary Tourism Business Innovation Programme: we are supporting a number of literary tourism projects and businesses across the region through our 'Product Innovation Programme'. (See more below)
The Development of Literary Tourism Models: We are developing framework models to facilitate knowledge transfer between the participating project countries to ensure investment within the literary tourism sector and maximise the impact on the regional economy.
A Literary Tourism Methodology Best Practice Guide which will capture the learning of the project and share this knowledge across the NPA region, both within and external to the project partnership.
We are also excited to be launching this month (December 2020) a new Literary Tourism Network. This network of key literary tourism stakeholders and policymakers across the NPA Region involves spot-lit project partners, tourism bodies, businesses, arts councils, creative organisations, the UNESCO Cities of Literature, Edinburgh, Reykjavik and Kuhmo Finland. Facilitated by The Western Development Commission, the network aims to provide policy advice and shared learning and to support the literary tourism sectors collaboration across the NPA region.
In the following sections, we go into further detail regarding the progress of the project elements outlined above. If you would like further information on any of these please do let us know.
1. Spot-lit Literary Tourism Product Innovation Programm (LT-PIP) 
Led by The Western Development Commission and delivered by WDC, ICBAN, Wigtown & Regional Council of Kainuu with expertise and support from City of Literature Edinburgh, The LT-PIP seeks to add value and engage with businesses in the Literary Tourism space.  This involved initially developing a bespoke 'Business Support Toolkit' which is a blueprint or guide to help businesses to develop or grow Literary Tourism experiences.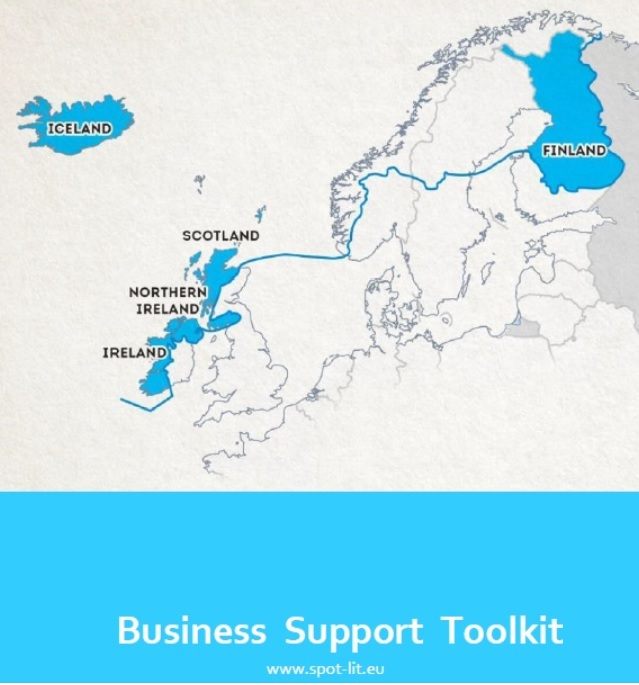 The Toolkit informed the delivery of a business support programme in the Republic of Ireland, Northern Ireland, Scotland and Finland and has engaged over 20 businesses who are developing new literary tourism experiences across the partner regions. Each partner country is delivering the programme in a format and structure that meets the need of the businesses in that location.  The Covid 19 Pandemic has resulted in majority of the programme being delivered online but the flexible nature of the toolkit meant this was achievable. Download Spot-lit Business Support Toolkit HERE. (Pdf ). 
A unique and positive outcome of the programme has been the appetite and willingness of businesses to work together, share their ideas and collectively focus on the development of Literary Tourism in their regions. To enhance this further we have begun delivering a Business Exchange Programme where the businesses across the Northern Periphery and Arctic region can network and collaborate and share their learnings of the programme.  Find out more about the businesses developing literary tourism experiences HERE.
2. Literary Tourism Models 
Led by Northern Ireland Partner Arts Over Borders, a literary tourism scoping study was carried out early in the project. The scoping analyzed the unique strengths/opportunities and identified the potential role of small and medium enterprises in establishing literary tourist destinations and products.  It also informed and ensured appropriate positioning of the Literary Models pilot projects in each region. The development and testing of the four pilot projects are currently underway.  These form a complementary, but united set of Literary Tourism test models devised and documented for future transferability, which reflect and capitalise on each region's unique own sense of place and literary strengths.
The Wild Atlantic Way Literary Performance Model: In the Republic of Ireland, the Western Development Commission offers new insight into Ireland's great writers by creating a string of performances. This exciting literary programme aims to stimulate cultural tourism, engage local artists and provide a unique literary interaction for audiences. Find out more about The Wild Atlantic Way Literary Performance Model HERE.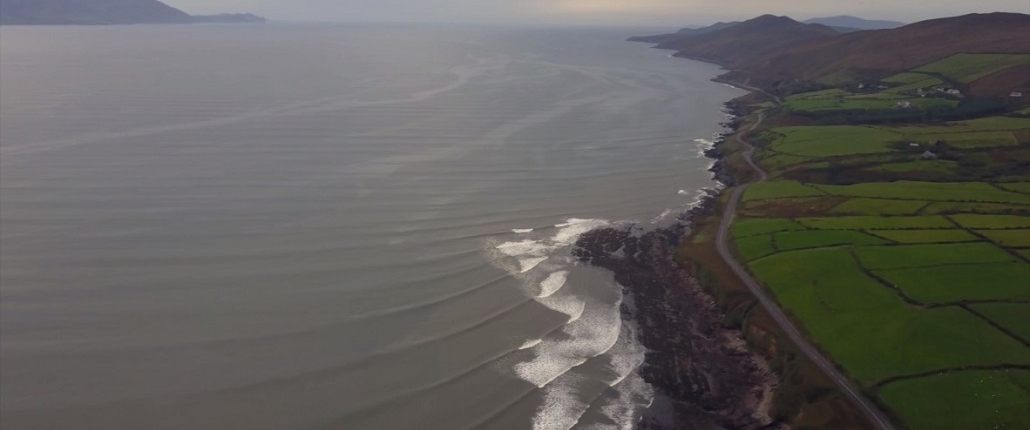 Wilde Things Model: In Northern Ireland, "Wilde Town" will celebrate Oscar Wilde's childhood association with the beautiful community of Enniskillen in rural Fermanagh, having attended school there for seven years.

Spot-lit Digital Solutions: Digital networking is a key element which has taken on new significance since the start of the pandemic. In Finland, Kajaani University of Applied Sciences, through the delivery of 13 mobile apps, will provide further awareness and education of literary tourism in the NPA region and encourage transnational awareness across the countries supported in the project.

Childrens Literature Model: South-west Scotland is looking at how the new National Centre for Children's Literature at Peter Pan Moat Brae House in Dumfries may become a magnet for family tourism across this region.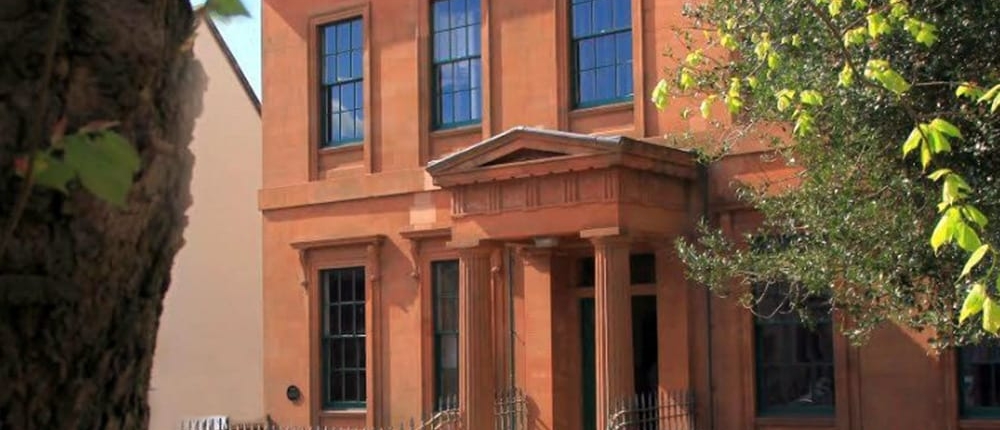 Spot-lit partners aim to help our local communities directly, our aim is to develop transferable approaches to literary tourism to use throughout the NPA region. As we look towards recovery, tourism that is low on infrastructure, friendly to small SMEs and microbusinesses, low on environmental impact, and engaged with living local culture feels very appealing. Find out more about The Literary Models HERE.
3. Transformative Guide for SMEs in Literary Tourism 
Led by Lapland University of Applied Sciences,  a "Best practice literary tourism methodology/guide" is also under development which will capture key learning from the Business Development Programme and its implementation process.
Having already established an agreed set of economic indicators for the Literary Tourism sector and developed a baseline audit of the NPA area literary tourism activity at project commencement, research continues in order to capture key data. Learning generated through project development and implementation is captured, analysed and made available to project partners and others on a transnational basis. This will enable the creation of best practice guidance in the development of SMEs using literary tourism as a common interest vehicle for development and a growth opportunity. The guide will also enable the quantification of the impact of the development of the Literary Tourism sector in relation to the effectiveness of stimulating SME activity and growth.

The guide which will be available post project will also be circulated to key stakeholders such as national tourism development and SME support organisations, to highlight the potentially positive role of the Literary Tourism sector in market development and SME growth.
And that is the end of our Spot-lit project update for 2020. We look forward to 2021 when we hope the literary tourism sector can enjoy fewer restrictions and more opportunities to welcome people to their destinations. We look forward to delivering many more supports and events with the sector and enabling this growing and creative sector to thrive.
https://www.spot-lit.eu/wp-content/uploads/spot-lit-project-update-december-20203.jpg
452
766
spot-lit-admin
https://www.spot-lit.eu/wp-content/themes/master/images/spotlit-npa-eu.png
spot-lit-admin
2020-11-24 10:12:00
2021-03-01 15:12:14
Spot-lit Project Update December 2020