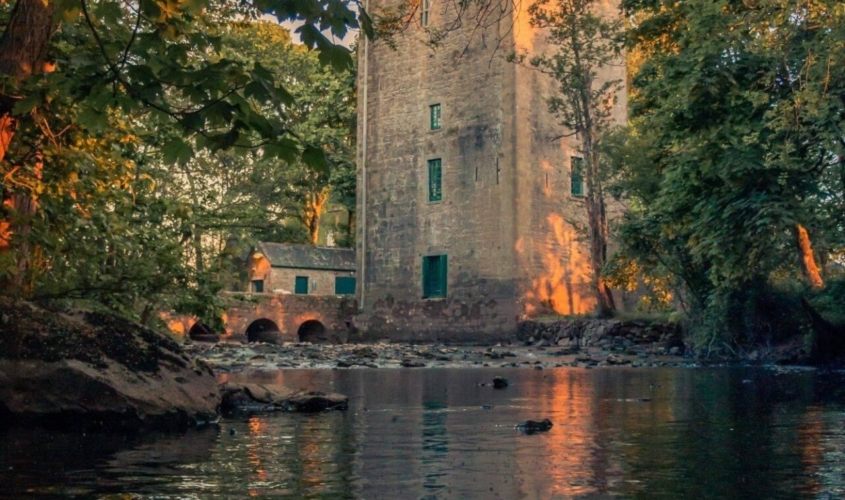 New Literary Tourism Products Developed Across The NPA Region.
Literary Tourism Products Launched in Scotland.
Nine SMEs are being supported to create new Literary Tourism products in Scotland and the project has also recorded some notable successes including the establishment of the culture-nature festival Wild Goose, and the development of a literary-themed guest house in Wigtown. The latest project to complete is 'In The Footsteps of Burns', which groups together Dumfries' extensive Robert Burns heritage for the first time. Find Out More HERE.

Literary Tourism Products in Northern Ireland & Cavan and Monaghan.
In NI & the Border Counties, two partners are working together effectively to promote the development of Literary Tourism across their shared region. Spot-lit Lead Partner, Irish Central Border Area Network works with eight different local authorities, in order to further the strategic development priorities of a region that is facing the combined challenges of Brexit, climate change and the pandemic.
In the west of Ireland, The Western Development Commission (WDC) work is in supporting communities to grow, investing in businesses to scale and planning for the future of the region.  A critical mass of Literary Tourism expertise has been created and this resource and capacity has been put at the service of the overall project.
Seven Northern Ireland & Cavan – Monaghan Businessses Participate in Spot-lit Literary Tourism Product Innovation Programme. Find Out More about the products and services under development HERE.
New Literary Tourism Products in Ireland.
There have been numerous collaborative engagements between the various businesses Spot-lit are supporting. An exciting variety of literary tourism products and services are being developed by five businesses along Ireland's West Coast, from literature and philosophy events to literary tourism guided tours, festivals and and cultural tourism experiences.
Find out more HERE.
Literature Tourism Products in Finland – In The Spirit of Kalevala.
During summer 2021, several new literature tourism products will be launched in Kainuu, as the Spot-lit Product Incubation Programme is completed.  Explore true wild north – Wild Taiga has been developed by the association of tourism enterprises and aimed at attracting international tourists. Wild Taiga is located on Finland's eastern border, in and around Kuhmo and Suomussalmi municipalities in Kainuu.  Find Out More HERE.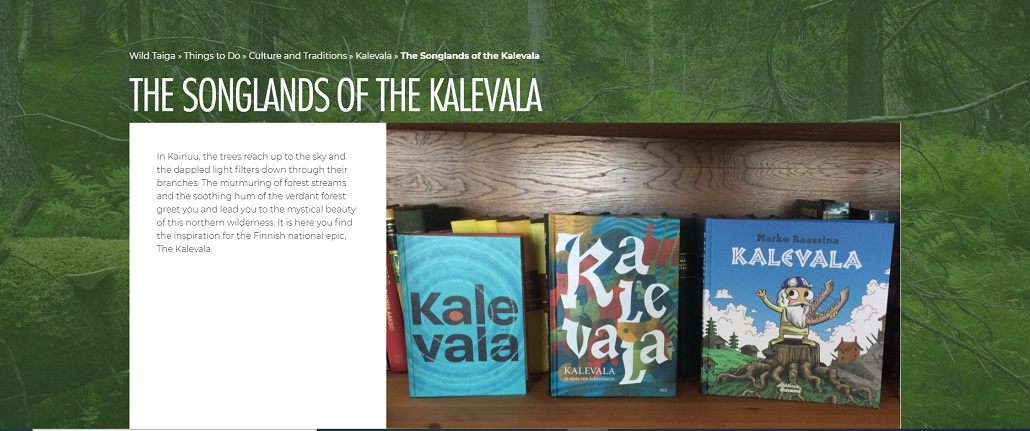 Promising Literature Tourism Season in Kainuu.
The expectations for summer 2021 are high in Kuhmo and plans for the annual cultural events are proceeding again. Check the events out now, Kainuu could well be the place for you to satisfy your appetite for culture and adventure! Find Out More HERE.
https://www.spot-lit.eu/wp-content/uploads/1-thoor-ballylee-galway-image-by-luis-de-morais.jpg
1920
1280
spot-lit-admin
https://www.spot-lit.eu/wp-content/themes/master/images/spotlit-npa-eu.png
spot-lit-admin
2021-06-09 10:25:22
2021-06-17 09:58:37
New Literary Tourism Products Developed Across The NPA Region.