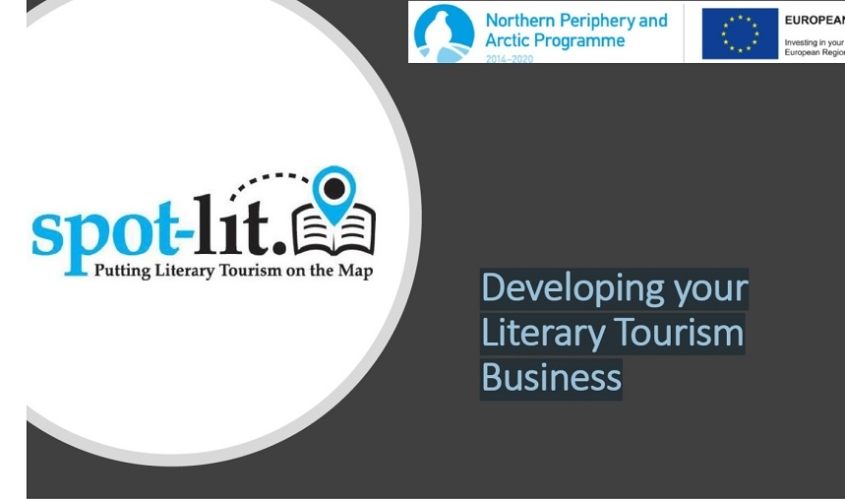 Spot-lit have developed a transnational Literary Product Innovation Programme using experiential learning and supports to stimulate interest and engagement within the sector as a potential business growth opportunity. 28 new literary products are being delivered across the project partner regions, Ireland, Northern Ireland, Finland and Scotland.
A Business Support Toolkit has been developed together with a suite of useful resources, the toolkit and resources are intended to provide a comprehensive guide to aid development of literary tourism and tourism-related enterprises in the NPA region and beyond.
Building Successful Literary Tourism Experiences for Visitors: Spot Lit Workshop 1 Ireland.
Developing your Literary Tourism Business: Spot-lit Workshop 2 Ireland.
Knowing and Growing Your Market:Spot-lit Workshop 3 Ireland.
Literary Tourism Product Innovation Programme Toolkit & Templates .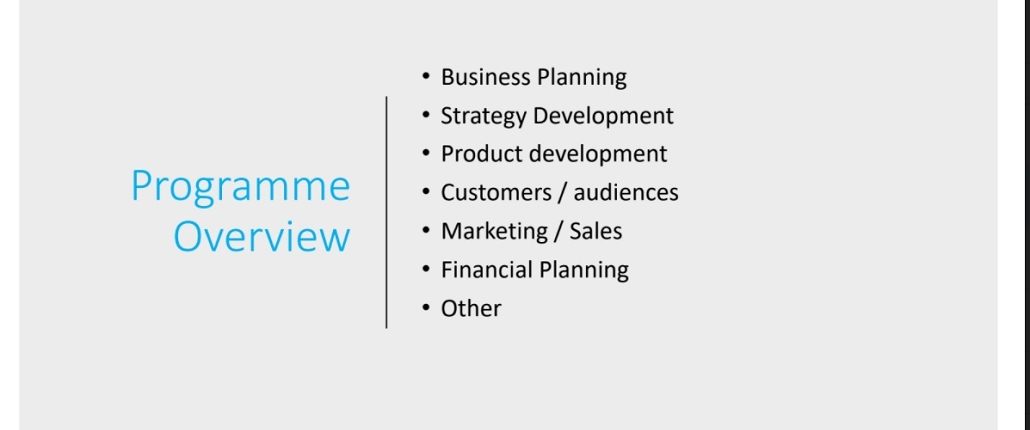 Spot-lit Business Support Toolkit: Spot-lit Business Support Toolkit Final
Business Goals Template: Business Goals Template
Business Insights Template: Business Insights Template Spotlit.
Business Plan Template: Business Plan Template Spotlit.
Customer Profile Template: Customer profile template Spotlit.
Marketing Implementation Plan Template: Marketing Implementation Plan Spotlit.
One Page Business Plan Spreadsheet: One Page Bus Plan Spreadsheet Spotlit.
Swot Analysis Template: SWOT Analysis Template SpotLit.
LITERARY TOURISM THE NEXT CHAPTER: – A Guide for SMEs and Other Stakeholders
The Guide is written for SMEs who are embarking on, or perhaps thinking about developing a Literary Tourism service or product that can be delivered to markets that may be local, domestic or international. The Guide is also intended to be of value to the many stakeholders who also have an interest in Literary Tourism, those local authorities, tourism agencies and the myriad of vibrant arts and cultural organisations across the project regions. We are grateful to all of them for
their contributions that have informed the development and writing of this Guide.