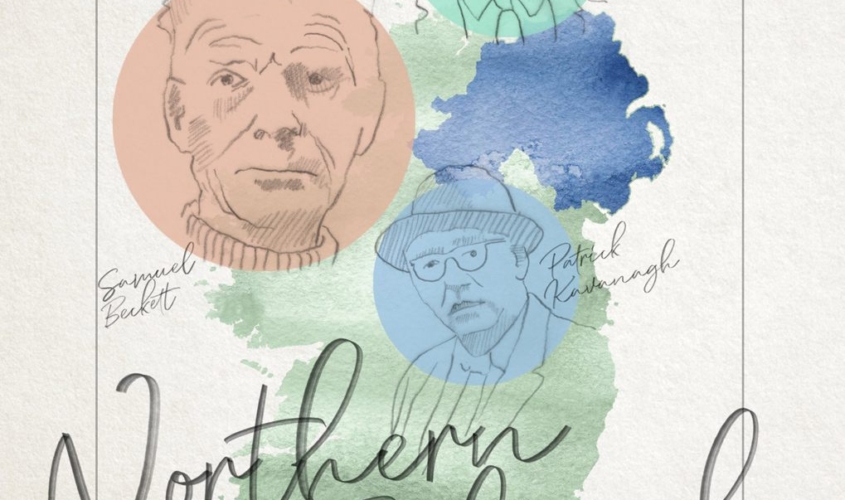 Spotlight on Literary Tourism Product Innovation Programme in Northern Ireland & Cavan and Monaghan.
Lead Partner on the Spot-lit Project, ICBAN, has recently selected seven projects to participate in the PIP programme and receive innovation supports in the programme territory of Northern Ireland and counties Cavan and Monaghan.
Iniskeen Enterprise Development Group – Patrick Kavanagh Literature Project
The Patrick Kavanagh Centre is a visitor experience and performance space dedicated to the life and work of poet Patrick Kavanagh.  It is newly refurbished and will open to the public in July 2020.  The visitor experience includes a series of six memory boxes augmented by touch-screen terminals, each dealing with a period or aspect of Kavanagh's life and work. The centrepiece of the experience is a stunningly evocative 15-minute film featuring readings of Kavanagh's poetry.
With support from the Spot-lit project, a cluster of authentic experiences will be created, using literature as a theme – for visitors to enjoy over a day/ two days in this rural area. There has been substantial investment in the new Visitor Experience in the Kavanagh Centre recently but the Group's view is that the key to the success of the Centre will be to link and further integrate it with the Kavanagh Trail and Kavanagh Country more widely, as a pivotal element of a rural tourism cluster, better combined with other priority segments of the market to give wider appeal, including heritage, food and drink, walking and cycling.
It is envisaged that the Kavanagh Centre – which tells the story of the poet himself – his life, work and the influences that shaped his writing – will be the central 'experience' in this cluster and that sites/activities/attractions/businesses will be promoted to visitors who will choose which 'experience' best suits them, so that it is tailor-made to their own needs.
Droimnín Destinations
Droimnín Destinations is a new business established with the intention of providing specialised tourism initiatives working with a range of stakeholders throughout County Cavan – from the Chamber of Commerce, adventure centres, genealogy, museums, heritage, accommodation sector, theatres, and all artists.
The Spot-lit project will assist in developing bespoke literary tours to the domestic, European, and International 'culturally curious' tourist. These tours will explore Cavan's rich literary heritage through a culturally packed experience of art, music, drama, the virtual and the adventurous reality.
The trails will follow writers of the past and their ties to Cavan; Dean Jonathan Swift, Brinsley Sheridan, Charlotte Brook and the more contemporary names of Tom MacIntyre, Dermot Healy and Michael Harding. Events will also offer avant garde exhibitions from young award-winning artists and a chance to take part in workshops on sculpture, ceramics, contemporary crafts as well as participating in literary performances that combine music with the spoken word.  Droimnín Destinations will offer workshops that combine poetry, art and place in unique Irish traditional settings that explore Cavan in its richest literary and artistic sense. Input from the community and local businesses sector will realise a totally distinctive experience for the intelligent traveller.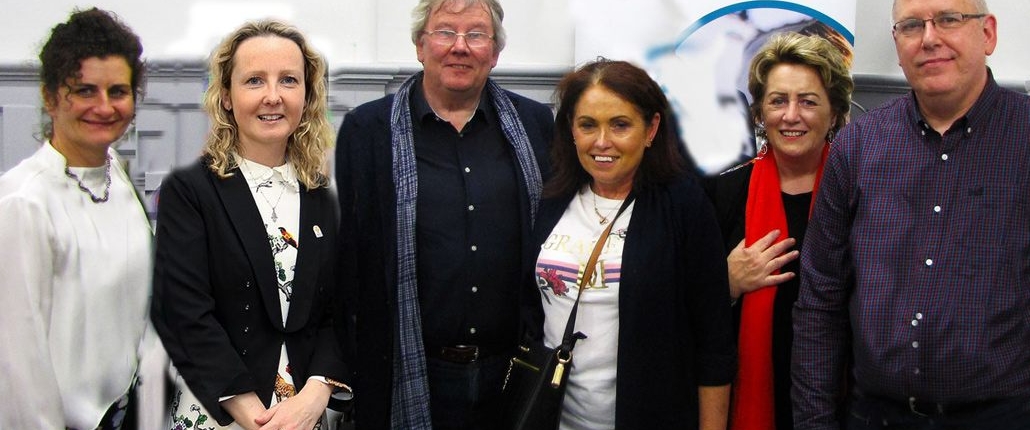 The Light Theatre Company – Bloomsday Festival
The Light Theatre Company was conceived by Director, Alistair Livingstone and Writer, Csilla Toldy as a vehicle to develop and perform high quality theatre in small alternative venues. To date it has produced Bananas, a one-woman piece based on mental ill health, homelessness and recovery for the East Belfast Festival and subsequently toured it and The Emigrant Woman's Story, to various venues in the North and South of Ireland.
The Spot-lit project will help the development and delivery of a new Bloomsday Festival in Rostrevor, County Down. It will also help to expand local links associated with CS Lewis, Charles Dickens and Seamus Heaney. The Light Theatre Company view the Spot-lit project as an opportunity to capitalise on the literary and creative heritage and potential of Rostrevor and County Down as a tourism generator.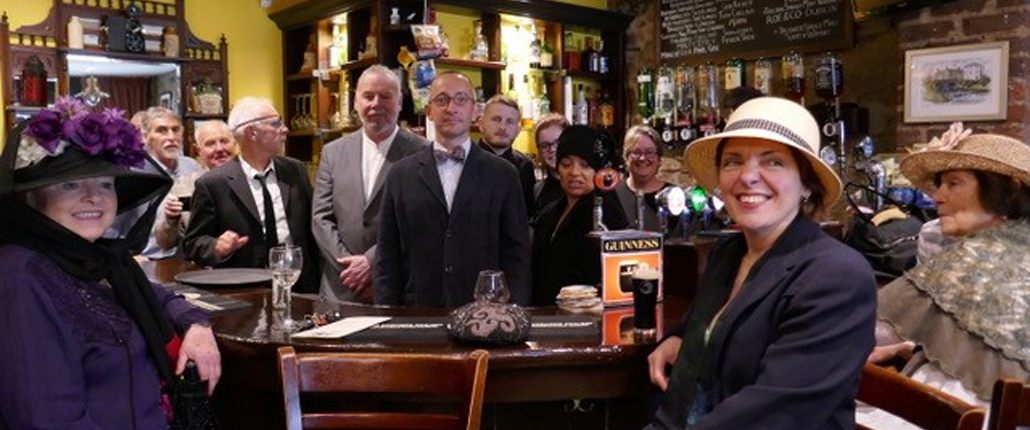 Todd's Leap Activity Centre –Farrell's Lanavoye
Established 30 years ago, Todd's Leap Activity Centre was the brainchild of Benny O'Hanlon. When Benny acquired the two neighbouring farmlands, beside his family home, his inspiration for Todd's Leap, came from a verse of a poem that he had been taught in school.  The poem 'Lanavoye' by the local writer Patrick Farrell (1856 – 1938) laments of the 'happy colony' that once resided on the beautiful glens of Lanavoye but through time had emigrated away. Patrick writes 'oh would kind fate where brave men lived, let joy once more prevail. With the children's merry laughter, ringing on the evening gale'. Coincidently, the glens of Lanavoye make up the 100 acres of rugged picturesque countryside, where Todd's Leap is based.  Patrick's vision was adopted by Ben as the vision for Todd's Leap and along with his wife & four children, Ben would set about creating an outdoor attraction, that would welcome people back to 'Lanavoye' and joy would once more prevail with merry laughter ringing through the glen.
With the assistance of the Spot-lit project, Todd's Leap will host a seven-day, free admission poetry festival with guest speakers, readings, activities, old traditions, music, food stalls, story-telling, trails workshops, and poetry competitions. An outdoor literacy schools' programmes will be developed, which combine creativity and literacy in an instructor-led outdoor environment. The programmes will include outdoor trails, storytelling, poetry reading, reading and writing activities, outdoor adventure activities and drama workshops. A Writers' retreats will also be developed, hosted by writers Shirley Rocks and Eddie McClenaghan, that will offer sanctuary in peaceful log cabins to allow writers to create their own work and come together with like-minded writers. They will also be given the opportunity to explore the works of Patrick Farrell and other local writers.
Lurgan & North Armagh George Russell Festival Society (GRFS)
The Society runs an Annual Festival in Lurgan, County Armagh centred around the heritage of George Russell – better known as 'A.E.'. The Festival includes various talks and a historic walking tour as well as poetry readings and 'open mic' nights. As Russell was a fantastic artist as well as poet, author, editor and publisher, the Festival includes exhibitions of his art.
The Spot-lit project will help to build the AE Annual Festival in Lurgan as a successful and sustainable literary tourism offering. The first step is to establish a strong online presence. Spot-lit will also help to create a literary hub based on AE's myriad literary connections within a 20-30 mile radius of Lurgan, and working with the support of the John Hewitt Society.
Armagh Rhymers – Digital Guidebook
The Armagh Rhymers are one of the most celebrated traditional music and theatre ensembles on the island of Ireland. Since we were founded in 1970's, we have delighted audiences in schools, festivals throughout Ireland and around the world. Through music, storytelling and drama, we provide an experience that is both entertaining and educational. Our colourful costumes evoke a sense of tradition and history and encapsulate the spirit of the Wren boys and the ancient house visiting traditions of Ireland, where the kitchen floor became the stage. The Rhyming tradition is a celebration of the 'theatre of the people' and has inspired many poets such as Seamus Heaney, Brendan Kennelly, John Montague and John Hewitt. Cualinge is set at Emain Mhacha, just outside the city.
Armagh is the ancient primatial and ecclessiastical capital of Ireland. It's poem and song traditions are many and linked to the beautiful landscape which helped to inspire artists across centuries. Today Armagh retains these traditions, the music and liteary scene is very vibrant and the Armagh Rhymers uphold ancient traditions springing from the landscape and its people.
Our project is a digital guidebook launching in early 2021, using The Armagh Rhymers stories,  poems, music and art to take people on a virtual journey of our area, to help them learn more and encourage them to visit and experience our rich culture for themselves. Our guidebook wants to highlight the hidden stories and how they interweave from ancient times to modern poets.
Strabane Business Improvement District – Flann O'Brien Literary Programme
Strabane BID Company was set up in 2016 to increase the prosperity of Strabane town by delivering a programme of events and supports to encourage people to live, shop and visit the town. This is delivered via three strands – supporting local businesses, accessing finance and delivering an arts and culture calendar of events for the town. In addition to supporting local musicians and artists through our annual festivals and events, it was recognised that further development was needed on the literary tourism offering. Strabane has a rich culture of poets and literary greats, including the greatly talented and globally celebrated Flann O'Brien and the Strabane BID wanted to celebrate his work and showcase his heritage.
With support from the Spot-lit project, a programme of events will be developed to celebrate Flann O'Brien and his work. This project has the potential to become a very significant cultural tourism product for Strabane as Brian O'Nolan / Flann O'Brien / Myles Na Gcopaleen is a literary figure of international renown and his birth place originates within the Bowling Green Square of Strabane Town.  It is envisaged that the project programme will be launched in October as this is the month of Brian O'Nolans birth and will be hosted in various venues across Strabane Town. These connections will be explored and exploited through music, drama, heritage and discussion.  A programme of literary initiatives will be developed to celebrate the life of Flann O'Brien (Myles Na Gcopaleen) and his world-renowned works. These will build on the grass roots appreciation of the author, as well as developing school and community group workshops, and completing a hiking trail.
In tandem with the SME Product Incubation Programme, a new Literary Tourism Model known as 'Wilde Things' will be developed by fellow Northern Ireland Spot-lit partner, Arts over Borders. Wilde Things is based around the schooldays of Oscar Wilde in Enniskillen and is another opportunity for local businesses to develop new literary tourism products and services through the project.
https://www.spot-lit.eu/wp-content/uploads/page-map-northernireland.jpg
1100
1019
spot-lit-admin
https://www.spot-lit.eu/wp-content/themes/master/images/spotlit-npa-eu.png
spot-lit-admin
2020-07-06 13:50:21
2022-02-17 19:33:03
Spotlight on Literary Tourism Product Innovation Programme in Northern Ireland & Cavan and Monaghan.