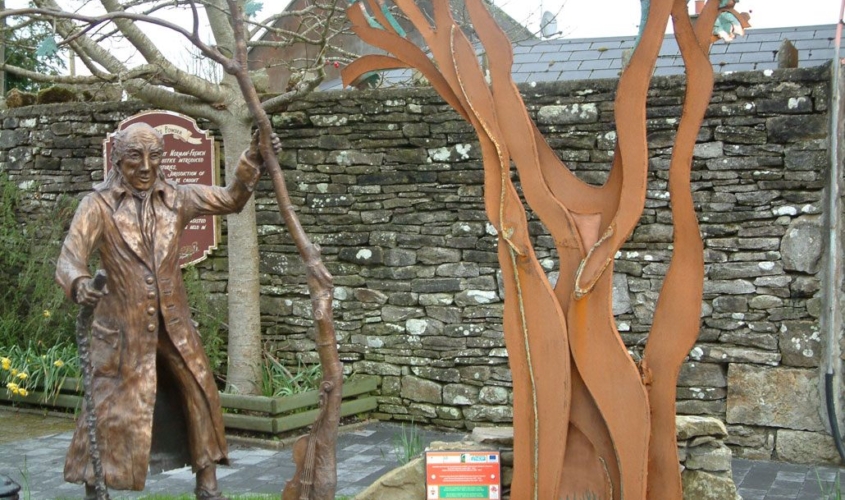 Spotlight on Spot-lit: Five Irish Projects Participate in Spot-lit Literary Tourism Product Innovation Programme
Following a call-out for proposals, the Spot-lit teams across the partner regions selected in excess of twenty literary tourism related businesses & organisations to be supported through our Literary Tourism Product Innovation Programme. To read more about this programme, click here. In the West of Ireland, successful projects were selected from across a range of bookshops, festivals, literary organisations and publishing. 
Tertulia Bookshop, Co. Mayo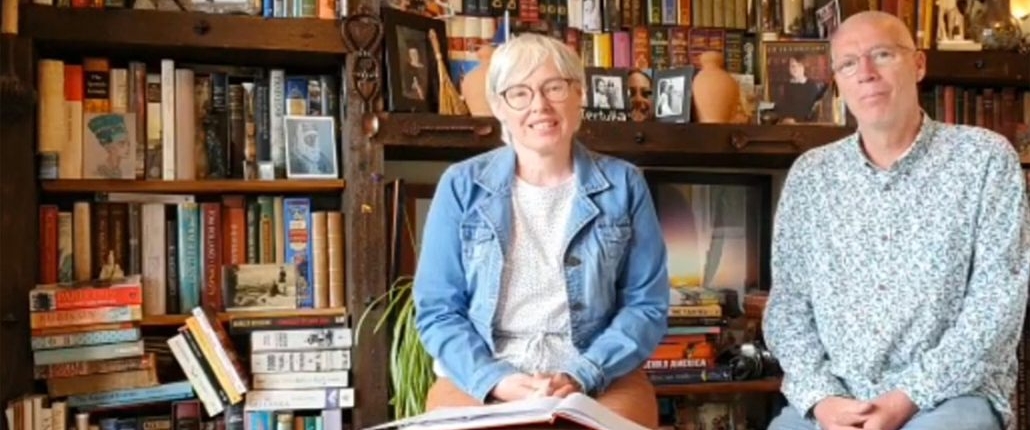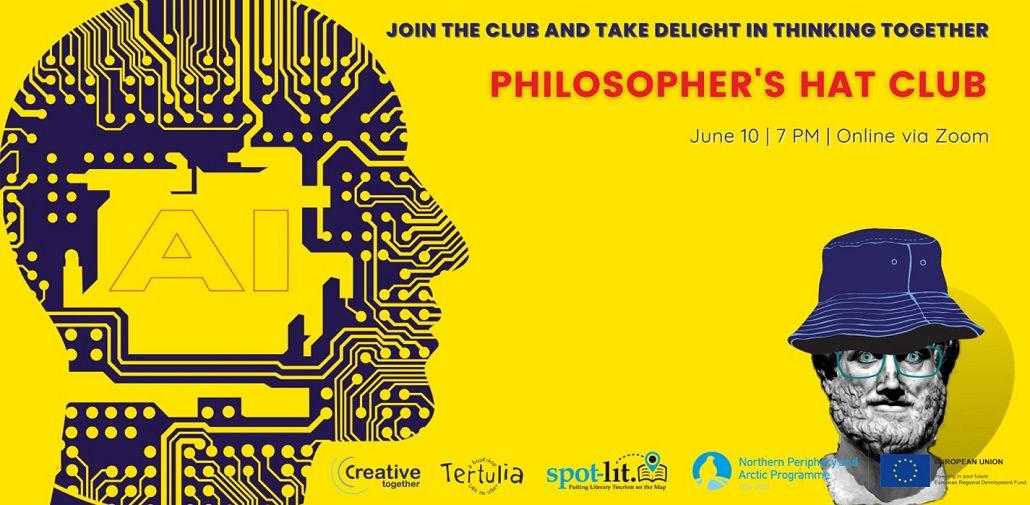 "Tertulia, a bookshop Like no other" is more than just a bookshop, it is a space for people to engage in and experience literature and philosophy in Co. Mayo. The Spot-Lit supported project is to develop the bookshop in Westport as a hub for literary and philosophy events.  Tourists and locals are encouraged to visit the actual shop and participate in events being held, they can then continue that connection by becoming members and participating in our on-line membership/community forums. Through Spot-lit, a new experiential product offering has been developed for visitors to Westport; half and full-day "Literature and Philosophy" events throughout the year. These events involve speakers, workshops and debates based on the model of a mini Citizen's Assembly, using experts and informed debates. Right now events are taking place online via the innovative Tertulia TV  YouTube show is being being beamed into book lover's homes throughout Mayo, the west and beyond, see Tertulia TV for more. Sign up HERE to join Literature and Philosophy Events.
Paper Lanterns Literary Journal and Tertulia have run a Teen Short Story Competition 2021. Young writers from all over Ireland competed for prizes of €250, sponsored by Tertulia in association with Spot-Lit.eu. Acclaimed author Deirdre Sullivan was the guest judge, and there were two categories, 13-15 years and 16-18 years. Éabha Coghlan (13) from Dublin was the junior winner for her story 'Waves'. Eavan O'Keefe (17) from Kildare took the senior prize for 'Our Footsteps in the Sand'. Read the full story at HERE.
Tertulia and Westport Music and Arts Festival brought fiction, debate, workshops, art, literature, authors to a wide audience in 2021. Find Out More HERE.
Mayo Celtic Holidays Ltd./Kiltimagh Tourism Association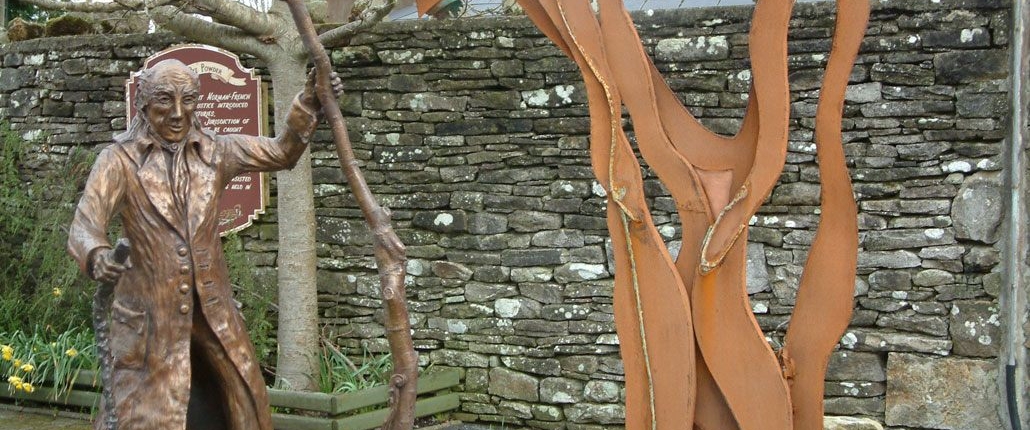 The voluntary-run Kiltimagh Tourism Association promotes and develops tourism in this rural area in Co. Mayo, as well as organising a number of festivals. The Spot-lit supported project is focused on "Aintoine Raifteirí", a wandering musician with a fiddle and like so many vagrant musicians of the time he was taught to play an instrument so that they would be able to earn a living. Despite the Covid restrictions, Kiltimagh Tourism have been developing their literary tourism offering, a new mural has reached completion, celebrating Raftery an file, the famous Irish language poet, also celebrating the famous Kiltimagh diaspora.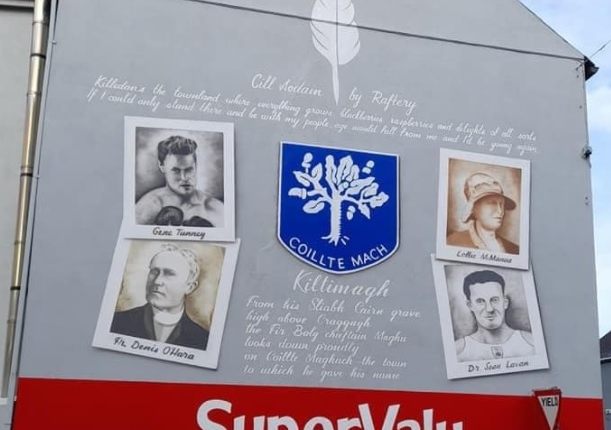 The Raftery Returns Arts Festival Poetry Competition took place in 2021. Supported by the Spot-Lit.eu the results are, 1st Prize: Daragh Byrne – As it is in Heaven. 2nd Prize: John McGrath – Leaving (July 1st 1966), 3rd Prize: Art O'Suilleabhan – No Going back. The winning poem will be unveiled as part of a poetry trail in Kiltimagh on Raftery's birthday, March 30th 2022.'The Raftery Return Arts Festival is scheduled for February 2022 and annually thereafter.
'Spot-lit affords us the opportunity to deliver on our aims, to make Kiltimagh into a 'Raftery' town, put Cill Aodain on the literary map, nurture future generations of young writers and establish ourselves both national and internationally"
Cairde Sligo Arts Festival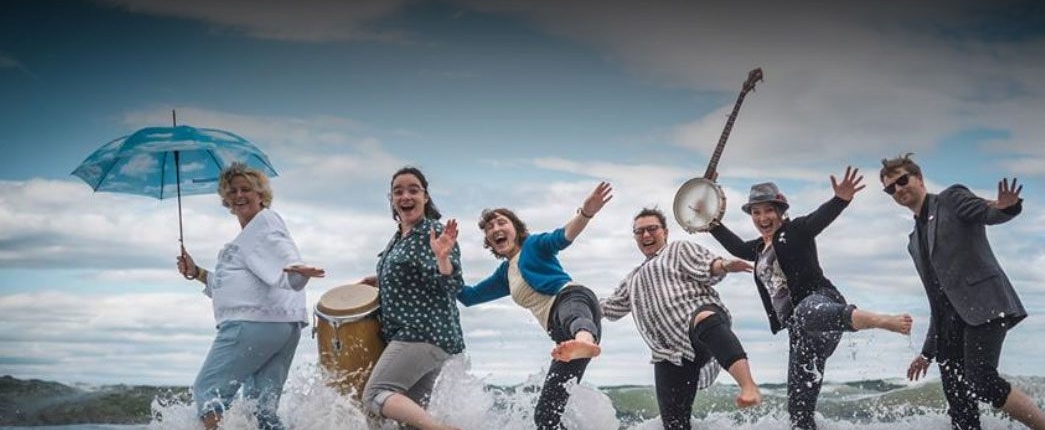 An eight-day cultural festival set in Co. Sligo, Cairde has developed a reputation for presenting an exceptional and thought-provoking arts festival programme which sees a great coming together of regional, national and international artists, thinkers, communities and audiences.
With the support from the Spot-Lit project, Cairde Sligo Arts Festival have developed two special strands of the arts festival programme. Strand one, Cairde Word a series of high-quality literary performances and a literary trail incorporating poetry, readings and performance art. Strand two will be an annual site-specific spectacle performance linking current Irish literary works with well known scenic sites along the Wild Atlantic Way.
In July 2020 Cairde Sligo hosted Cairde Word and Vagabond Voices online –  details HERE
Sligo town and county are synonymous with art and literature. Endowed with recognition by the Yeats family and its connections to Sligo, as well as a wealth of distinguished contemporary writers who call (or have called) Sligo their home including Kevin Barry, Sally Rooney, Dermot Healy, Una Mannion and many more.
Cairde Sligo Arts Festival's aim is to complement the existing and celebrated literary scene and provide a platform for contemporary voices both from the region and beyond set amongst the stunning backdrop of the Wild Atlantic Way.
Yeats Thoor Ballylee Development CLG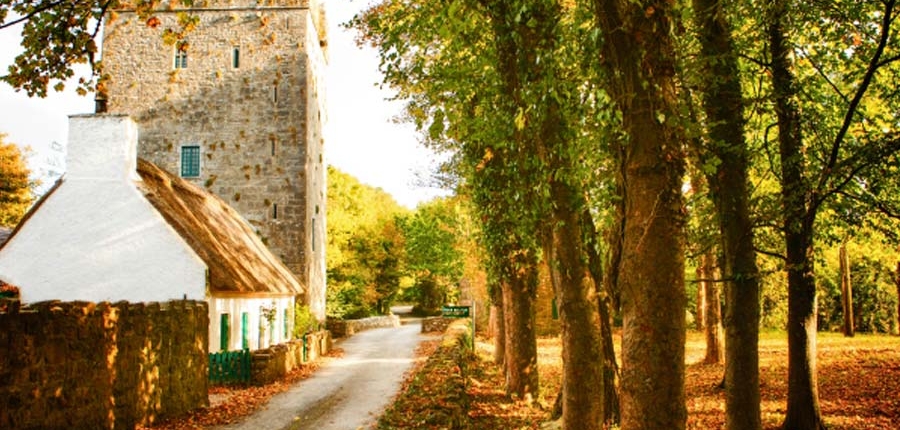 Since 2015, Thoor Ballylee has been reopened and managed as a tourist attraction, events venue and cultural centre by Yeats Thoor Ballylee Society. This fourteenth-century Hiberno-Norman tower in County Galway, Ireland, was purchased by W.B. Yeats, Irish poet, playwright and Nobel laureate in 1917. He lived and worked here with his wife George and children Anne and Michael until 1929. Thoor Ballylee inspired what are considered his greatest books of poetry: The Tower (1928) and The Winding Stair (1933).
Thoor Ballylee Development CLG
Rooted in the fourteenth-century hiberno tower just outside Gort, Co. Galway, Thoor Ballylee Development CLG is a literary and cultural organisation with a track record of over 25 years delivering educational and artistic infrastructure, attracting visitors seeking literary and cultural tourism experiences in South Galway. Through Spot-Lit, the group are working to develop a network connecting local people and visitors to literary locations in this region. To date several videos have been completed hightlighting the rich cultural heritage and locations of international literary and artistic importance of the region. 
View The Videos produced by Yeats Thoor Ballylee Society depicting the Literary Landscape of South Galway HERE
Artisan House, Connemara, Co. Galway 
In the heart of Connemara, this independent publishing company specialises in beautifully illustrated high-quality books and bespoke publications on a richly diverse range of subjects. Artisan House has extended its operation to include a bookshop/cafe on the ground floor of their premises and to become a destination location.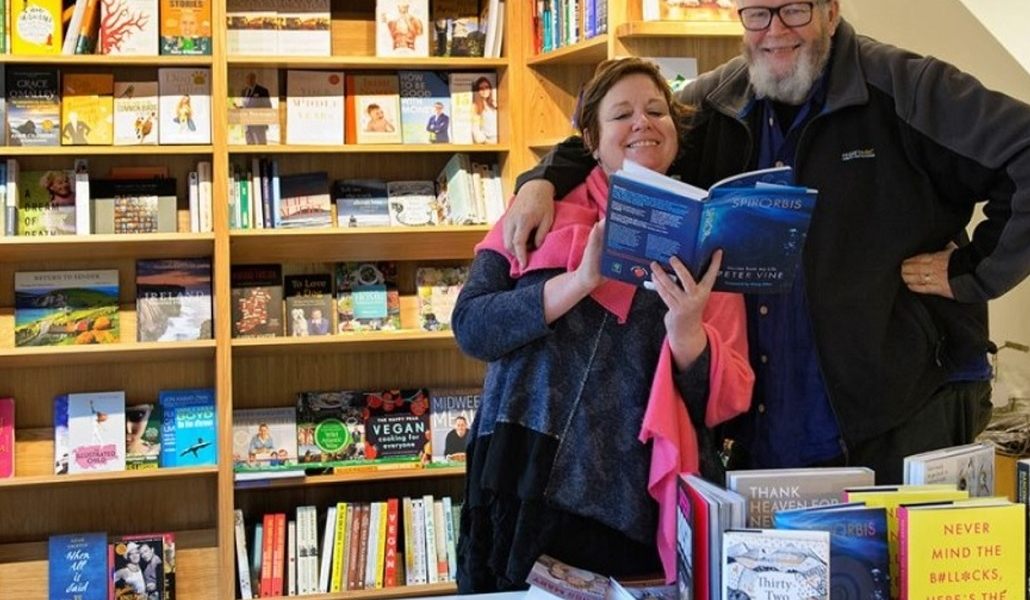 Books at One Letterfrack is located in a former Quaker workshop in the village of Letterfrack, on the edge of Connemara National Park. The workshop where Books At One is located shares the space with Spot-lit project partner, Artisan House Publishers. Husband and wife team, Vincent Murphy and Mary Ruddy, have run their award winning publishing business since 2013 and they see the opening of Books At One Letterfrack as a natural evolution: "Having a bookshop now offers us an opportunity to see our books and those of other publishers in the hands of appreciative readers – it is a privilege to be part of the full circle". Books At One Letterfrack is part of a growing network of local community-based bookshops supported by The One Foundation.
Connemara has an abundance of literary and artistic associations extending over many decades and even centuries. Through the Spot-lit programme, the publishing company are developing a series of literary tourism guided tours in Connemara including package holidays, printed materials and maps to be completed in 2022. 
https://www.spot-lit.eu/wp-content/uploads/mise-rafteri-an-fil-web.jpg
774
1030
spot-lit-admin
https://www.spot-lit.eu/wp-content/themes/master/images/spotlit-npa-eu.png
spot-lit-admin
2020-06-11 13:09:57
2022-03-08 18:20:17
Spotlight on Spot-lit: Five Irish Projects Participate in Spot-lit Literary Tourism Product Innovation Programme