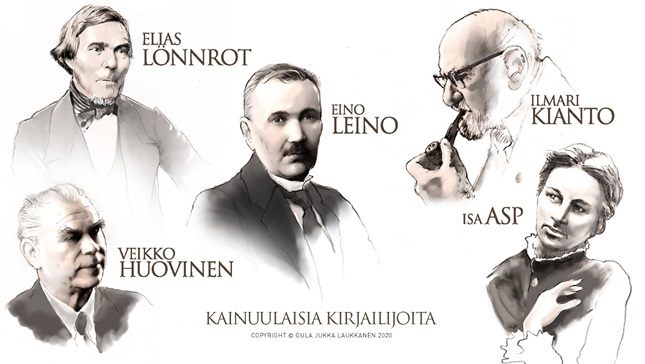 Spotlight on Literary Tourism Product Innovation Programme in Northern Finland
In spring of 2020, Spot-lit project partners in Kainuu, Finland selected seven product development ideas related to literary tourism for development and funding. Today, we are showcasing the seven selected Finnish organisations participating in the Literary Product Innovation Programme (LT-PIP).
"VIENA – Epic Kalevala Adventure".
Vienan Portti Oy as one of the seven applicants received funding for the development of the free, adventure mobile game "VIENA – Epic Kalevala Adventure".
The game is based on kalevala's stories and authentic local history and sites in the poetry villages of  Viena Karelia. The starting point for the design of the game was to make the themes and items it presented known and to attract interest in them, thereby also increasing the tourist potential of the region. In collaboration with Vienan Portti Oy, the game has been completed by Kajak Games Osk, run by students from Kajaani University of Applied Sciences, and its internal game team Radical Red Games.
The game is made in Finnish and English and is available for free download on Android 10 mobile devices from the Google Play store.  Find Out More HERE.
Kainuun Opisto Oy – Cultural Trips in the Footsteps of the Kalevala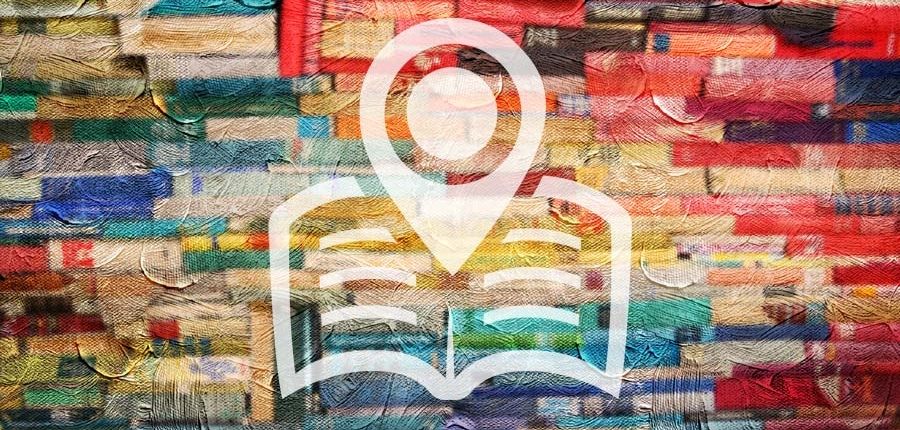 Kainuun Opisto is a community college and course centre open to all. The institution is located in Paltamo, on the shores of Lake Oulujärvi. They offer conference and training services, facilities for parties as well as accommodation and catering services. The story of the institution goes back more than 100 years.
Our Literary Tourism Plans:
Tours of 1-4 days to destinations around Kainuu region that Elias Lönnrot visited when he was the district doctor and was collecting the poems for the Finnish national epic The Kalevala. Combining literature with culture, landscapes and nature bringing the tourists a broader understanding of the literature. In addition to culture (music, theatre) and literature, the tour products will involve different experiences such as wellness, exercise, traditional medicine (Kalevala style), nature experiences etc. Transport, accommodation and meals will also be arranged.
Find Out More HERE.
Culture Cooperative G-voima & Vaara Collective: Developing a Dramatic Eino Leino Product Family.
Cultural cooperative G-voima was founded in 2006. Vaara-collective is a performing arts collective founded in 2014, producing high quality creative performing and applied art locally and nationally.
Our home base is at Generaattori (in English, "the Generator") house of performing arts situated in the centre of Kajaani. Generaattori is managed by G-Voima and the space is shared by contemporary dance production group Routa Company, Kajaani Amateur Theatre and Vaara-Collective. Our operations are quite diverse, annually producing 5-10 theatre and dance premieres, guest performances, residencies, training, concerts, discussion events and other events.
Our Literary Tourism Plans:
In summer 2019, we launched our first Literary Tourism product; the Eino Leino cruise on The SS Kouta, a Finnish steamship built in 1920, with actor Sami Sainio in charachter as the late poet Eino Leino. The cruise will be offered for the full summer 2020 season. (Due to the ship capacity, numbers are limited.) Find Out More HERE.
Veikko Huovinen Society
Veikko Huovinen (1927 –2009) was a novelist who lived in Sotkamo in the Kainuu region. He was trained as a forester and practised this profession from 1953 to 1956, he then began a career as a writer. His writing is known for its realism, pacifism, sharp intellect, and especially a peculiar humour, Huovinen observed and analysed the world closely, often through satire.
Our Literary Tourism Plans:
The sites related to Huovinen in Sotkamo include his grave found in Sotkamo, as well as a statue "Havukka-ahon ajattelija' by artist Nina Terno and a memorial forest dedicated for him. The Huovinen society also arranges many kinds of annual activities. A replica of his study is open to the public in summertime where items from his original office can be viewed.
Veikko Huovinen society plans to further develop the study of Veikko Huovinen and offer year-round activities. New guided tours based on storytelling will be launched with partners. Connected to this process is also raising awareness of the forgotten writers Heikki Meriläinen and Viena Korhonen of Sotkamo. Find Out More HERE.
Idän Taiga Association – Developing Kalevala for the International Tourist
The Idän Taiga association has about 60 member companies mainly located in Kuhmo and Suomussalmi areas in Eastern Kainuu, marketed under the Wild Taiga brand name. The network of member companies offer opportunities to hike in magnificent, unspoiled nature, watch and photograph wildlife, and also enjoy cultural activities.
Our Literary Tourism Plans:
The network of member companies participating in The Spot-lit Literary Product Innovation Programme have begun work on the development of activities for both domestic and foreign tourists. The activities will bring the Kalevala to life across a range of products and services and support the newly established status of Kuhmo city as a UNESCO City of Literature. Find Out More HERE
Eino Leino House Foundation – Kullervo Play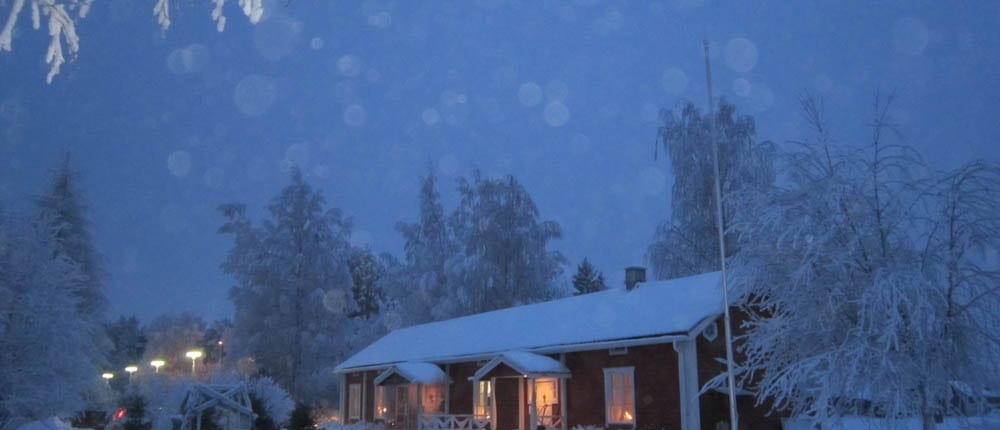 Poet Eino Leino was born in 1878 in Paltaniemi, where you will find the Eino Leino traditional house, built according to Leino's childhood home. Today the traditional house is maintained by Eino Leino House Foundation dedicated to showcasing the poet's life and extensive work. The foundation promotes culture related to the house and its surroundings. One of the important tasks of the foundation is to support research related to both Elias Lönnrot and Eino Leino and the publication of related literature in various forms.
Our Literary Tourism Plans:
With the support from Spot-lit project, Eino Leino house foundation plans to write, direct and pilot one of the cornerstones of Finnish literature, the story of Kullervo, as a play. The play will focus on the Kalevala, the life and work of Elias Lönnrot and the Kainuu region and will include song and dance depicting the Kalevala 'story telling' tradition. Find Out More HERE
Suomussalmi Municipality – Hossa Storytelling Bootcamp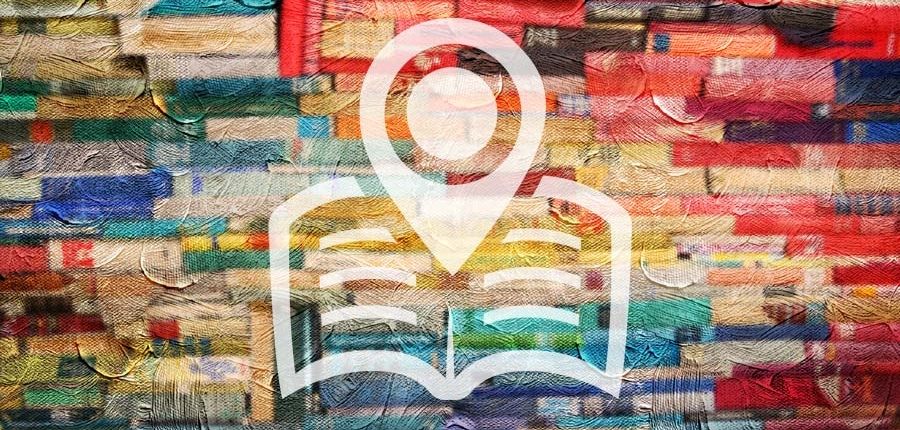 Suomussalmi municipality is located in the northern part of Kainuu region, bordering Russia. Known for its pristine nature, strong cultural sector and history. Raate village in Suomussalmi was the setting of decisive battles during the Winter War in 1940.
Supporting the distinctive culture of the region and developing the area of Hossa national park are priorities for Suomussalmi municipality.
Our Literary Tourism Plans:
Development and piloting a storytelling boot camp in the area of Hossa national park, bringing 10-12 writers from literature, theatre and movie industries in for 5 days in 2021. If found feasible, this will be continued as an annual event. Find Out More HERE.
https://www.spot-lit.eu/wp-content/uploads/finland-literary-assets.jpg
364
645
spot-lit-admin
https://www.spot-lit.eu/wp-content/themes/master/images/spotlit-npa-eu.png
spot-lit-admin
2020-11-24 11:37:10
2021-02-15 10:00:14
Spotlight on Literary Tourism Product Innovation Programme in Northern Finland