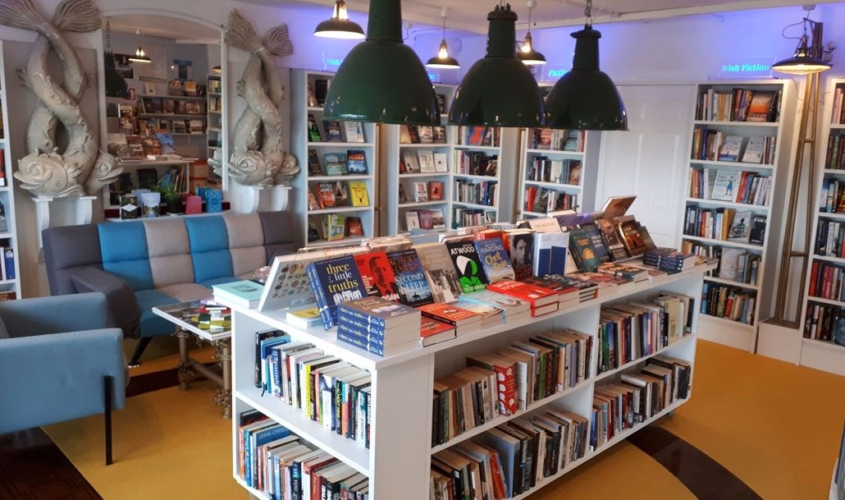 Tertulia – A Bookshop like no other, Westport, County Mayo.
"Tertulia, a bookshop Like no other" was chosen as the name for our venture after much deliberation. We wanted it to be more than just a bookshop, we wanted to create a space for people to engage in and experience literature and philosophy. Tertulia is a Spanish word for circle of people who meet regularly to discuss literature, current affairs, life etc. We found our word and our modus operandi. Our mission is to contribute to a positive change in the way the world thinks.
Our aim with the support of Spot-Lit was to develop the bookshop in Westport as a hub for literary and philosophy events, to tap into a gap in the market for cultural and make literature and philosophy accessible and fun and useful. Olga Tokarczuk, Nobel Prize Laureate 2018, posits that how we "think" about the world and therefore how we "narrate" the world has a massive significance. Tourists and locals are encouraged to visit the shop and participate in events being held, they can then continue that connection by becoming members and participating in our on-line membership/community forums. 
Through Spot-lit, a new experiential product offering has been developed for visitors to Westport; half and full-day "Literature and Philosophy" events throughout the year. These events involve speakers, workshops and debates based on the model of a mini Citizen's Assembly, using experts and informed debates. During the pandemic events took place online via the innovative Tertulia TV YouTube show beamed into book lover's homes throughout Mayo, the west and beyond.
In partnership with Lukasz Krzywon from Creative Together (in Cong, Co. Mayo) we began The Philosopher's Hat Club, inviting participants to put their philosopher's hat on and once a month to engage in a meaningful and facilitated conversation with other participants about the world we live in. The meetings are facilitated by Lukasz Krzywon from Creative Together and Brid Conroy from Tertulia bookshop. The club held numerous well attended events online in 2020/2021 and continues to grow with a full schedule of events for 2022.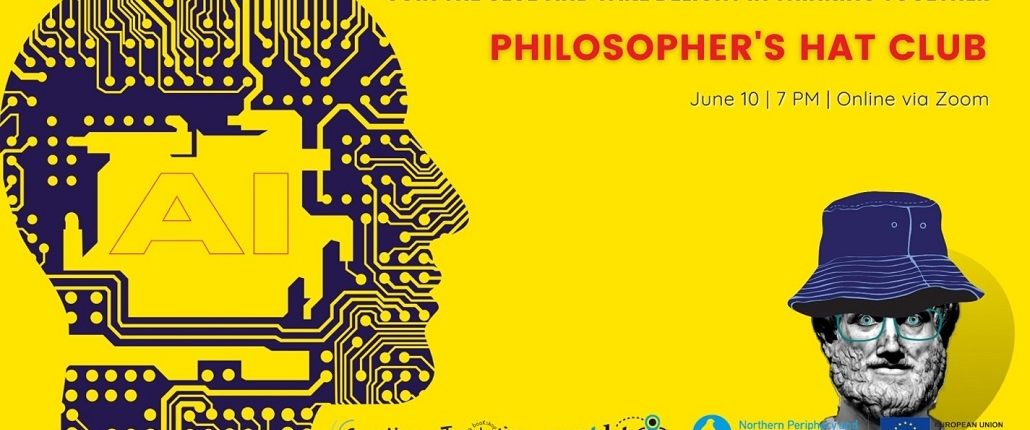 Tertulia and Paper Lanterns Literary Journal have also run a Teen Short Story Competition 2021, young writers from all over Ireland competed for prizes of €250, sponsored by Tertulia in association with Spot-Lit.eu. We have also partnered with Westport Music and Arts Festival bringing fiction, debate, workshops, art, literature, authors to a wide audience in 2021. Find Out More HERE.
In 2022 we plan to host literature and philosophy days with 2-3 experts/authors and workshops for children aged 8-12 introducing them to the ideas and thinking in literature. We are also beginning a bookclub for young readers.
Contact Tertulia: https://tertuliabookshop.com/ 
https://www.spot-lit.eu/wp-content/uploads/photo-interior-shop-tertulia-web.jpg
773
1030
spot-lit-admin
https://www.spot-lit.eu/wp-content/themes/master/images/spotlit-npa-eu.png
spot-lit-admin
2022-03-08 21:03:18
2022-03-14 12:31:06
Tertulia – A Bookshop like no other, Westport, County Mayo.