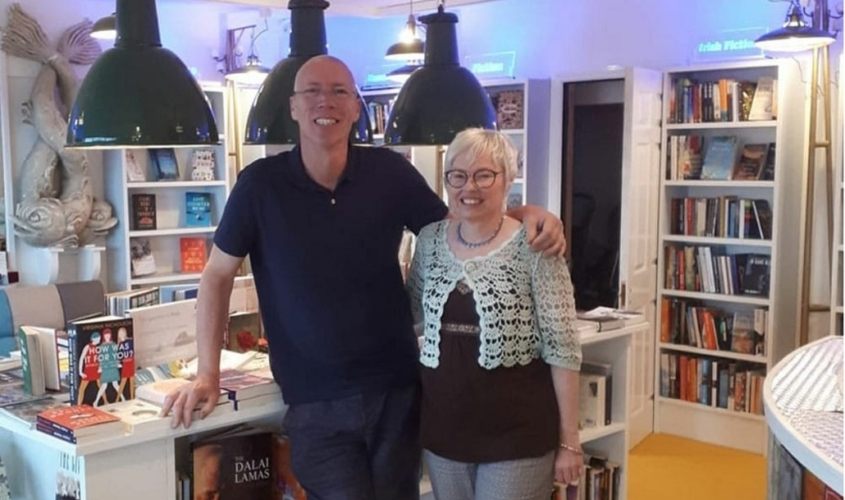 Tertulia 'A Bookshop Like No Other'.
Spot-lit partner Tertulia have been very busy during the last year in developing their literary Tourism offering in Westport. Through Spot-lit, a new experiential product offering is being developed for visitors to Westport; half and full-day "Literature and Philosophy" events throughout the year. These events will involve speakers, workshops and debates based on the model of a mini Citizen's Assembly, using experts and informed debates.  Right now events are taking place online via the innovative Tertulia TV  YouTube show which has broadcast 24 episodes and engaged with Authors who have provided videos and interviews. Watch Tertulia Videos HERE.
Through participation in the Spot-lit Literary Tourism Product Innovation Programme, the Philosopher's Hat Club was piloted on Zoom in November and December 2020 with the official launch taking place on 4th February 2021. The Philosopher's Hat Club invites participants to put their philosopher's hat on, and once a month to engage in a meaningful and facilitated conversation, about the world we live in, with other participants.
A new e-commerce website with a booking system is now in place together with a members forum, a unique login area for members to exchange literature and philosophy information and ideas. Tertulia are also working on developing a proposal to launch "Literature Westport" events and discussions taking place with an educator/philosopher/facilitator to design a series of online events using the "Tertulia" format. Visit Tertulia Website HERE.
And lets not forget Tertulia won Independent Bookshop of the year 2021 – Island of Ireland.
'The Spot-Lit Programme and  The Western Development Commission has provided invaluable support and mentoring in developing literary tourism here in Westport, County Mayo. Group meetings (held online due to Covid restrictions) have provided opportunities for collaboration and further support from our project partners. Individual mentoring has assisted in clarifying our vision, mission and realistic project goals. In general we feel supported as a business and excited about the prospects going forward: Brid Conroy Tertulia Bookshop.
To read more about this programme, click here.
https://www.spot-lit.eu/wp-content/uploads/brid-neil.jpg
708
1030
spot-lit-admin
https://www.spot-lit.eu/wp-content/themes/master/images/spotlit-npa-eu.png
spot-lit-admin
2021-05-24 22:39:12
2021-05-31 15:04:33
Tertulia 'A Bookshop Like No Other'.