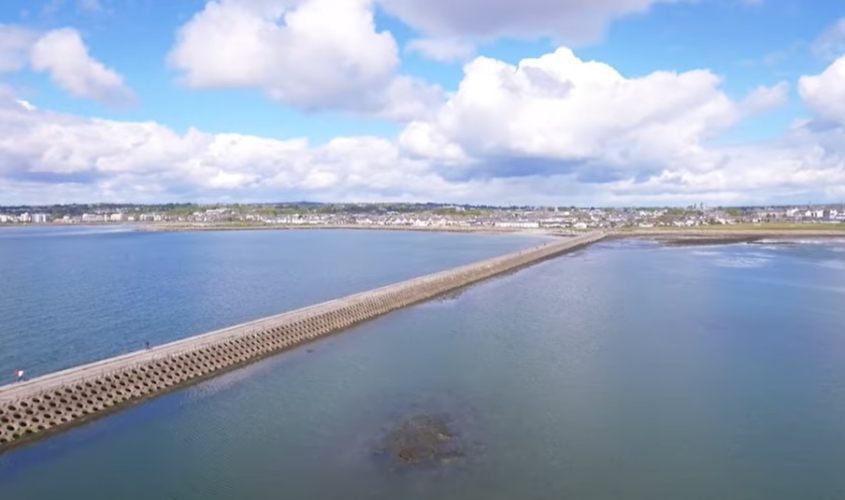 The Lighthouse Project YouTube Videos.
In May 2020, the Western Development Commission circulated a tender call for a creative partner to develop a Literary Tourism Performance Model for the Wild Atlantic Way.
The Lighthouse Project, developed by curator/producer Dani Gill, is an exploration of space and environment, and takes place in six counties in 2021, beginning in Galway. The Lighthouse Project is supported by The Western Development Commission through the Interreg Northern Periphery & Arctic Programme Spot-lit Project, The Arts Council of Ireland and Galway City Council and is curated by Dani Gill. Cúirt International Festival of Literature is the Commissioning Partner of the Galway site.
''The concept works with the nautical miles out to sea of each lighthouse. By turning the outward radius inland, we create an internal zone where a project emerges…we want to take people on a journey, giving everyone a chance to be creative and explore an area in a new way''.
To Access the Digital and Printed 'Inland Radius Mutton Island Route' Packs visit: https://www.danigill.com/mutton-island-route/
Watch The Lighthouse Project YouTube Videos and subscribe to the channel to see more as they are developed. 
Find Out More About The Lighthouse Project Literary Performance Model HERE.
https://www.spot-lit.eu/wp-content/uploads/to-the-lighthouse-videos.jpg
535
959
spot-lit-admin
https://www.spot-lit.eu/wp-content/themes/master/images/spotlit-npa-eu.png
spot-lit-admin
2021-05-28 11:43:28
2021-05-31 16:33:17
The Lighthouse Project YouTube Videos.