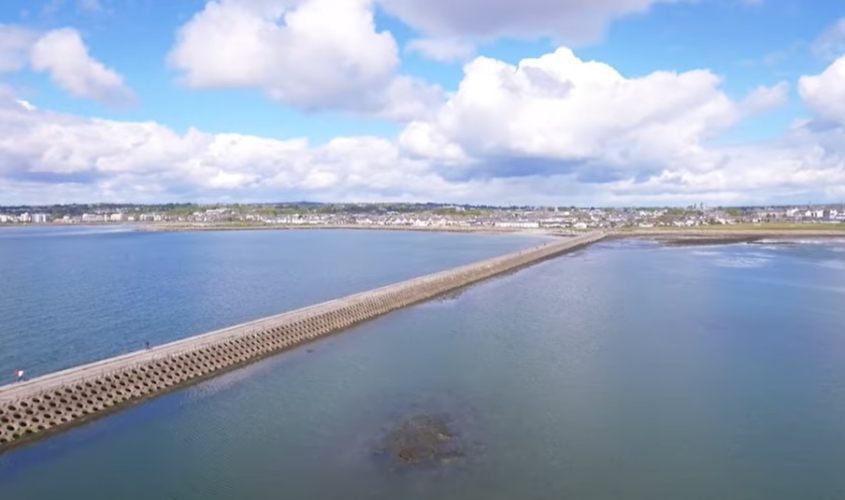 The Wild Atlantic Way Literary Performance Framework Model.
The Wild Atlantic Way (WAW) is not only one of the world's longest defined coastal routes, but it is also a magical coastal route that has drawn people to Ireland's west coast because of the natural beauty of its surrounding landscape, enchanting villages, ancient monuments, and literary heritage that has the potential to attract visitors. Ireland has long been known around the world as a country of great writers, poets, and playwrights, and the Wild Atlantic Way is no exception. The aim of the WAW Literary Performance Model was to create a bespoke and unique literary performance-based model that is economically sustainable in the future and can attract both domestic and international audiences to experience the Wild Atlantic Way's unique literary heritage.
The Wild Atlantic Way  literary Tourism Framework Model for the Republic of Ireland has been developed by The Western Development Commission.  Literary Producers Dani Gill and Brendan MacEvilly have desiged a model, consisting of two major elements-an original stage show blending literature with music, film and live performance, that will travel to a number of festivals and venues along the Wild Atlantic Way, and a site-specific commissioning project based on lighthouses, that engages stakeholders across the western region and allows regional writers and artists to be part of a unique, national literary offering.
The key aims of the project were to create a bespoke programme using immersive techniques to engage people (literary enthusiasts and culturally curious) in the literature of the region.
Collaborate and engage with existing and new partners to provide co-produced literary offerings that enhance literary based experiences in the region.
Raise public awareness of contemporary literature, promoted domestically and internationally.
Engage writers regionally to be part of a paid collaboration, and stimulate legacy for the project through attracting stakeholders.
Produce a site specific work that can be launched by a major festival but that can also continue to happen in certain locations after the festival events in a self-guided fashion.
The Wild Atlantic Way (WAW) Literary Performance Model focuses on enhancing and complementing the Wild Atlantic Way's existing tourism product and its wealth of literary assets through immersive and creative performance-based activity. The model offers opportunities for the connection between physical spaces and literary works to be exploited through performance (song, dance, art, etc.) that allows visitors to feel as if they have 'jumped into' the related literary work, thereby stimulating enriched visits and increased business opportunities.
The WAW Literary Performance Model focuses on modern literature, but it can be applied to a broad range of literature. Find Out More About The two literary performance Models, The Lighthouse Project and The Alphabet of Birds. 
https://www.spot-lit.eu/wp-content/uploads/to-the-lighthouse-videos.jpg
535
959
spot-lit-admin
https://www.spot-lit.eu/wp-content/themes/master/images/spotlit-npa-eu.png
spot-lit-admin
2022-03-14 16:15:21
2022-03-14 16:15:21
The Wild Atlantic Way Literary Performance Framework Model.