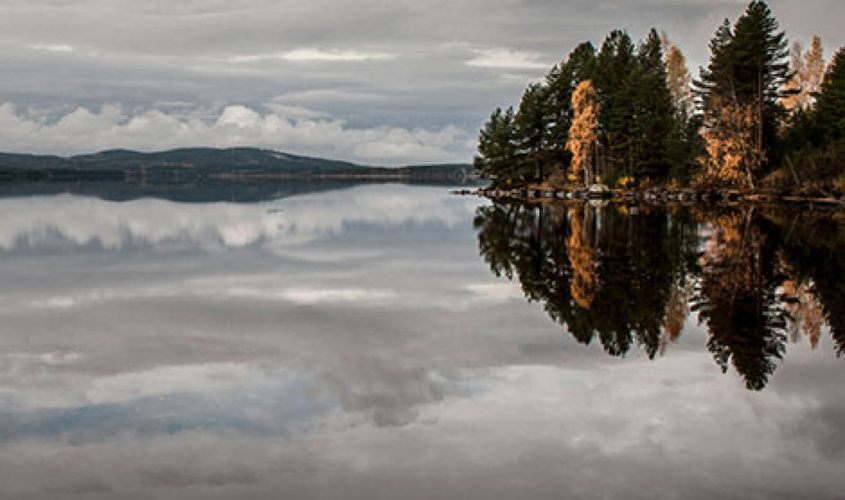 Travel Bubble to be Developed in Kainuu?
A working group has been established to develop travel safety and prepare a future Travel Bubble in Kainuu.
The current state of emergency within the tourism industry, caused by the corona pandemic, is painfully affecting Northern Finland. There are plans to create a so-called Travel Bubble for example in Finnish Lapland, that have already been in the national headlines.
The situation is similar also in the Kainuu region, where tourism industry forms a significant proportion of the regional economy. On Thursday the 10th September, the regional mayor Pentti Malinen invited a team of experts in a remote meeting to discuss the situation. The participants agreed to establish a working group to study tourism safety and the possible Travel Bubble operating model in Kainuu.
The work group includes e.g.
Pandemic Manager Olli-Pekka Koukkari from Kainuu Social and Welfare Authority,
Municipal Director of Suomussalmi, Mr Erno Heikkinen,
Tourism Manager Aija Laukkanen from Suomussalmi,
Managing Director Heidi Pyykkönen from Vuokatti Tourism Centre,
Regional Development Specialist Minna Komulainen, Regional Council of Kainuu,
Sector Manager Tuomo Tahvanainen, Regional Development Company Kainuun Etu Ltd.
The group will be supplemented so that all Kainuu tourist areas, Finavia and Visit Finland will also be represented.
All the corona cases and infection chains that have recently been reported in Kainuu have now been traced. According to pandemic manager Olli-Pekka Koukkari, it is safe to travel to Kainuu at the moment.
The work group for tourism safety was established on 10 September 2020 to map out the possibilities occurring in Kainuu in case the Finnish government decides on a new hybrid strategy for travel. The goal of this work group is to form a joint vision and define safety guidelines for safe travel to Kainuu, to be applied in future tourism sales.
"The Travel Bubble could save the coming winter season in terms of international tourism," says Mr Paavo Virkkunen, Director of Visit Finland. Attending the meeting, he thinks it is good that Kainuu is taking the lead in the Finnish Lakeland area to develop travel safety, professionally preparing for the possible release of the travel restrictions caused by the pandemic in the near future. "As the borders are opened for tourism, we will be ready."
Recovering demand for charter flights are a prerequisite for creating a Travel Bubble. Ensuring travel safety and smooth testing are essential factors for both the tourists and the inhabitants and entrepreneurs of Kainuu region.
According to Pandemic Manager Olli-Pekka Koukkari, the world will be wrestling with the coronavirus for a long time before vaccinations are brought to rescue on a comprehensive level. He instructed the group on the health authorities' approach to supporting health safety in cooperation with Finavia, in charge of the airports in Finland,  and on what is possible and realistic for the Social and Welfare Authority related to monitoring tourists. "At this stage, it is important to ensure the safety of future travelers, both individuals and groups, and to introduce instructions on safe travel, such as downloading the national Koronavilkku smart phone application, mask recommendations, social distancing and hand hygiene," Olli-Pekka Koukkari says.
Regional Mayor Pentti Malinen finds it also important that the organisations in Kainuu are organizing themselves to investigate the new tourism opportunities in this challenging situation and setting up a wide-ranging work group to develop local solutions. According to Malinen, "Good local solutions must also be developed in Kainuu, so that the region is a safe and attractive tourist destination. The space we have and the good health safety can be our competitive advantages. "
For more information, please contact:
Regional Mayor Pentti Malinen,  tel. +358 44 7970 197, pentti.malinen@kainuu.fi
Pandemic Manager Olli-Pekka Koukkari,  tel. +358 44 797 4668, olli-pekka.koukkari@kainuu.fi
Regional Development Specialist Minna Komulainen, tel. +358 44 410 0726, minna.komulainen@kainuu.fi
Photo: Vuokatti image bank
Courtesy of  Kainuun liitto 
https://www.spot-lit.eu/wp-content/uploads/matkailu-vuokatin-kuvapankkiweb.jpg
1030
1030
spot-lit-admin
https://www.spot-lit.eu/wp-content/themes/master/images/spotlit-npa-eu.png
spot-lit-admin
2020-09-11 10:16:35
2020-09-11 10:18:18
Travel Bubble to be Developed in Kainuu?