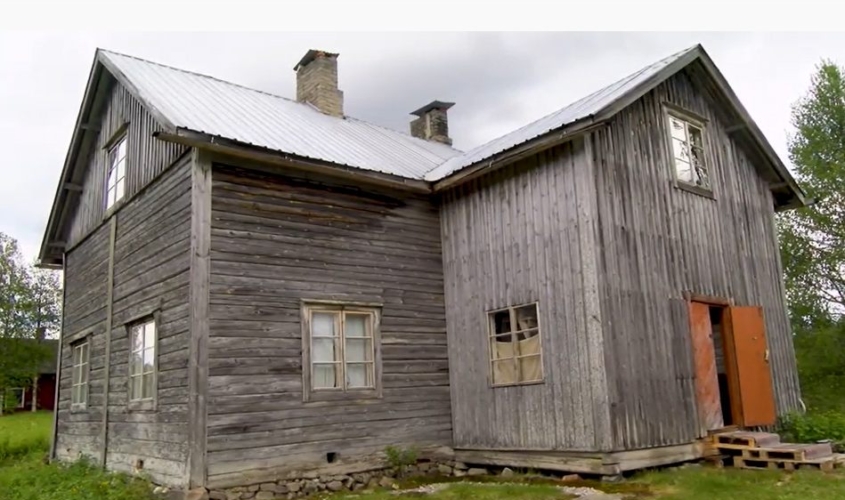 Vienan Portti Ltd – Viena – The Great Kalevala  Adventure Game
Vienan Portti Ltd is a start-up company located in a remote Vartius village in Kainuu. The company is based on an old family estate close to the Russian border with history tied to Viena Karelian culture and the Karelianism phenomenon.  A variety of literature has been collected from the Viena Karelian villages. Ancestor of the current owners, Eljas Ahtonen (better known as "Rimmin Uljaska"), acted as the model for artist Akseli Gallen-Kallela, when painting Väinämöinen for his famous Aino triptych!. The authentic history of the farm together with several historical/mythical destinations ensure that there are an abundance of stories to be shared.
The owners' plan to offer accommodation and programme services for tourists as well as a café-restaurant serving Viena Karelian delicacies.
Our Literary Tourism Plans:
The product being developed is a free mobile game "VIENA – the great Kalevala adventure" . The bilingual game, designed with the tourist in mind, will be based on old Kalevala stories intertwined with authentic local history and locations and is aimed at triggering interest in the destinations and history of Kainuu. Place based virtual experiences will be developed on a continuous basis, allowing guests experience the Kalevala in vitual reality (VR) in authentic surroundings.
Contact Us:
"Entering our house you will be overwhelmed by the tranquility, it's as if  the old log walls quietly whisper the ancient stories to your ear. We can't wait to open our doors to offer you a journey into the mythical world of the Kalevala!"
https://www.spot-lit.eu/wp-content/uploads/viena-suuri-kalevalainen-seikkailu-en.jpg
568
949
spot-lit-admin
https://www.spot-lit.eu/wp-content/themes/master/images/spotlit-npa-eu.png
spot-lit-admin
2020-06-30 12:22:26
2020-11-13 12:51:17
Vienan Portti Ltd – Viena – The Great Kalevala  Adventure Game