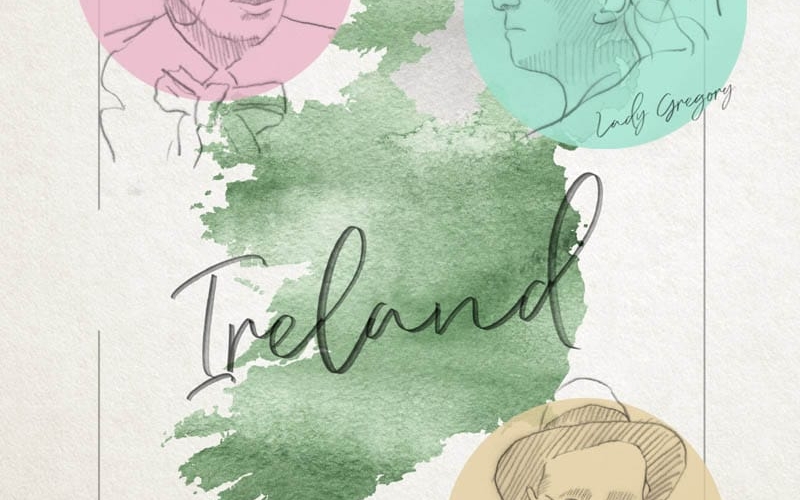 WDC Tender for Development & Delivery of a 'Literary Performance Model'
The NPA region is home to world-class literary icons and landscapes. Current low levels of joined-up literary tourism activity in the NPA Region make it a sector that is ripe for development. Spot-lit aims to grow the literary tourism sector in the Northern Periphery and Arctic region by supporting the organisations and businesses in this culturally-rich region to grow collaborate and better engage audiences together. The Northern Periphery & Arctic Region (NPA) in Ireland covers the coastal counties from Donegal to Cork (including Leitrim) and the within this region there is a strong literary heritage that has great potential to attract visitors.
Spot-lit are developing a Literary Tourism Industry Development Programme which will include the development and trial of four Literary Tourism Models and 20 Literary Projects. Within this Literary Tourism Industry Support Programme 4 models for Literary Tourism will be developed and trialled including: – Wilde-Things Model – Young People's LT Model – Performance based LT Model – Digital Innovations for growth model.
The Western Development Commission (WDC) are seeking a delivery partner to curate, design and deliver The Literary Performance Model. The Spot-Lit programme aims to test models of place-based opportunities in new, innovative, sustainable and creative ways which looks beyond the natural landscape and provides appeal based on cultural/literary assets to broaden interest in the region.
The Literary Performance model will focus on enhancement and complementary of existing tourism product the Wild Atlantic Way and its wealth of literary assets through immersive and creative performance-based activity. It will seek to provide opportunities by which the connection between physical spaces and literary works are exploited through performance (song, dance, art, etc) which enable the visitor to feel as though they have 'jumped into' the related literary work, thereby stimulating enriched visits and increased business opportunities.
The aim is to develop a bespoke and unique literary performance-based model that has the capacity to be economically sustainable in future and can attract audiences (domestic and international) to experience our unique literary heritage.
The WDC invite suitably qualified/experienced individual(s), groups, companies to present a concept for the model which ties in with the overall project aims and the theme outlined above. The maximum value of this contract is €25,000 inclusive of VAT. To view the Tender in detail please visit eTenders Portal
Tenders (including all attachments) must be received Wednesday 11th March 2020 at 12 noon. 
Applications must be submitted via eTenders Portal: 
https://www.spot-lit.eu/wp-content/uploads/map-ireland.jpg
1000
800
spot-lit-admin
https://www.spot-lit.eu/wp-content/themes/master/images/spotlit-npa-eu.png
spot-lit-admin
2020-02-24 14:17:55
2020-02-26 12:12:29
WDC Tender for Development & Delivery of a 'Literary Performance Model'